Revealing Layers exhibition
Each family has left their mark on Bankfoot House - most notably the colour they chose to paint the property
Extensions, renovations and demolitions – Bankfoot House has seen them all and somewhat more than most heritage buildings.
Over more than a century and a half, each family has left their mark on the house. Most notably, the colour they chose to paint the property. From the raw and oiled timber of the Grigor's, to the first external paint by the Burgess', to the colourful choices of the Ferris' – all are still present throughout the house today.
In 2021, with over a decade of continued exposure to the elements, Bankfoot House was in need of a fresh coat of paint. Under the advice of a Heritage Architect, and through analysis of historic and physical evidence, a colour scheme that was sympathetic to the heritage of the property was implemented.

Bankfoot House 1915 (left) and mid-1940s (right). From its humble beginnings in 1878 until late into the 1950s, Bankfoot House remained unpainted. Initially left raw, the timber may have eventually been oiled with linseed oil. However limited physical evidence of this layer was found during the paint analysis.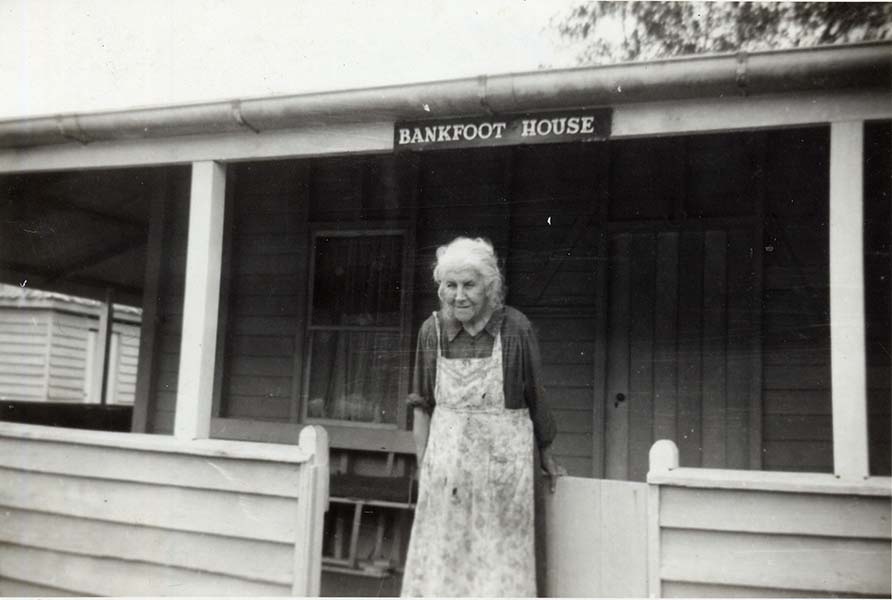 Clementina Burgess standing on the front verandah of Bankfoot House in 1960. By this time the house had received its first coat of exterior paint. The balustrade, posts, windows and front door all show the tell-tale signs of a painted finish. This initial colour scheme was applied during the late 1950s.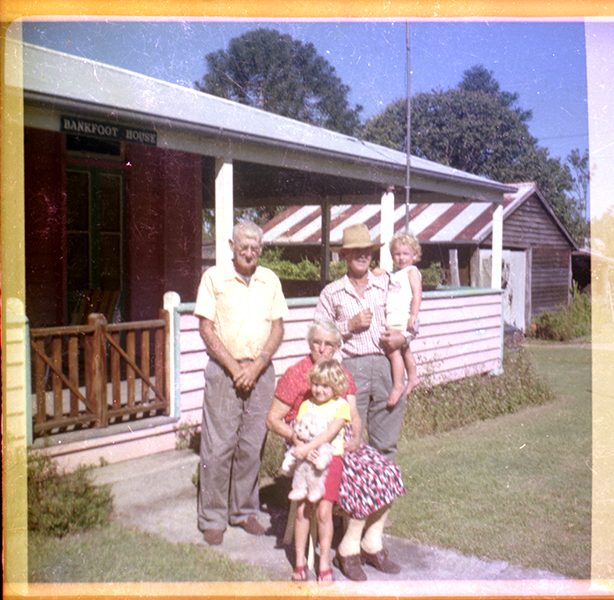 Jack and Mary Ferris in front of Bankfoot House with the Brown Family. Not long after moving in and completing the last of the major renovations to Bankfoot House, Jack and Mary Ferris repainted the exterior. The bold second colour scheme, of pink and green, would remain with the house from c.1968 until the early 1990s.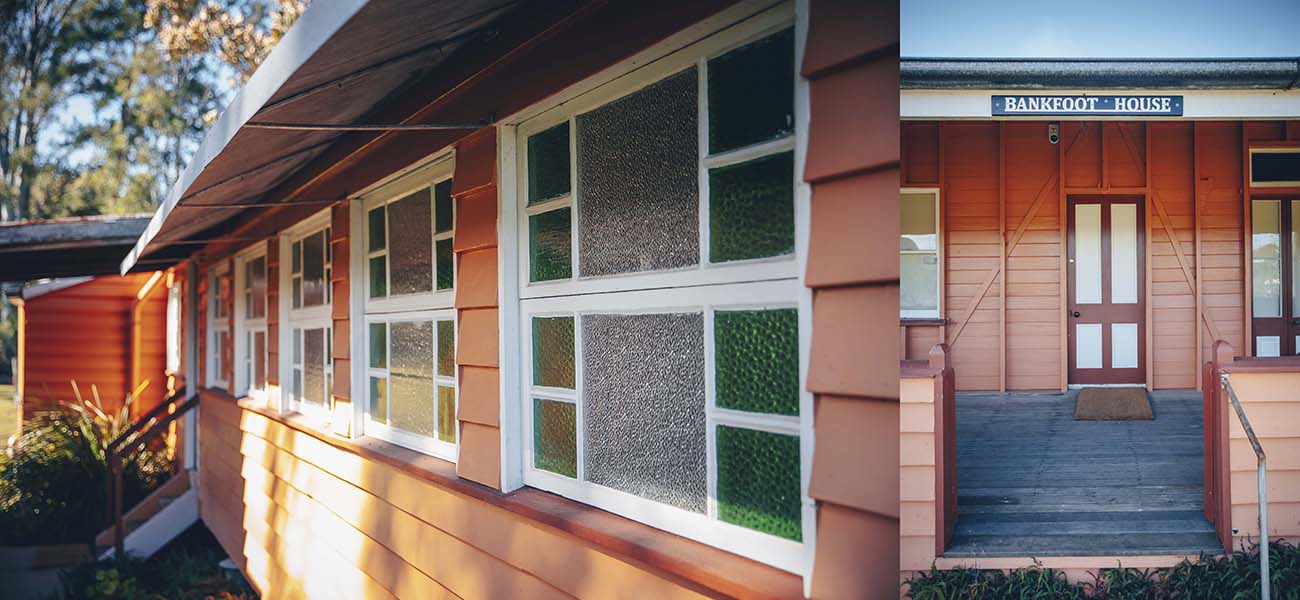 With the dawn of a new decade, Bankfoot House found itself with a new colour scheme in c.1993. Jack, now the only member of the family still residing in the house, selected the orange and maroon as the new exterior colours.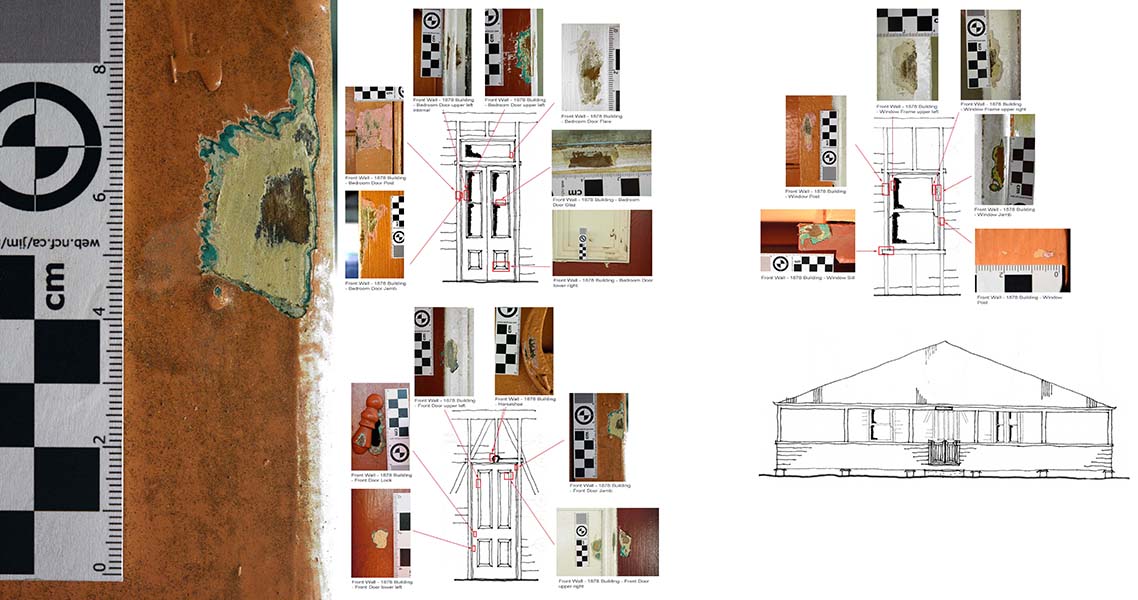 To reflect the history and significance of the property, a paint analysis investigation of the entire house was undertaken in 2020 to identify an appropriate colour. As part of the process more than 70 scrapings were taken from the building inside and out. The scrapings revealed a wide variety of colours used by the families to decorate the walls of their home.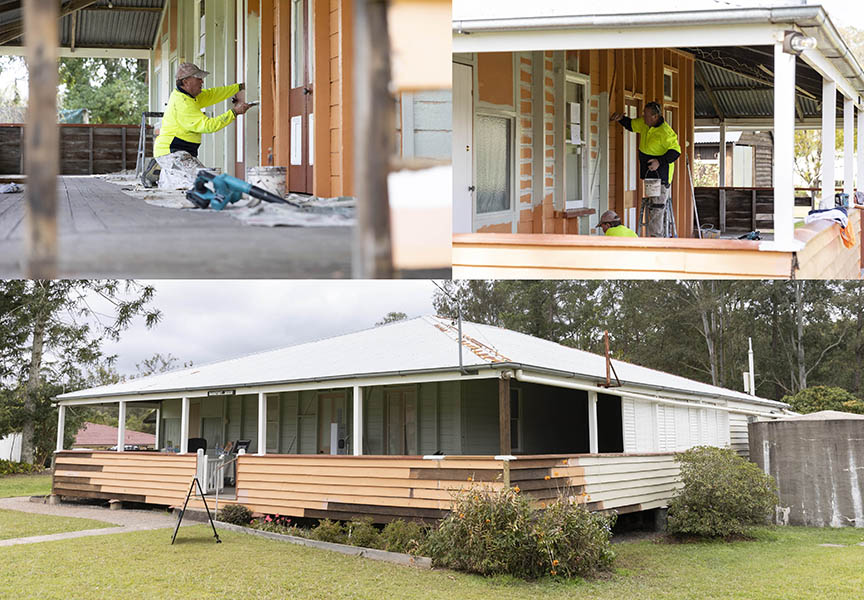 With the necessary approvals granted from the Queensland Government's Department of Environment and Science, reflecting the earliest (1950s) painted colour scheme, painting began in early August 2021. The identified colours of Greendale, Sand, Light Earth, Broken White and Eau De Nil were applied to the exterior of the house.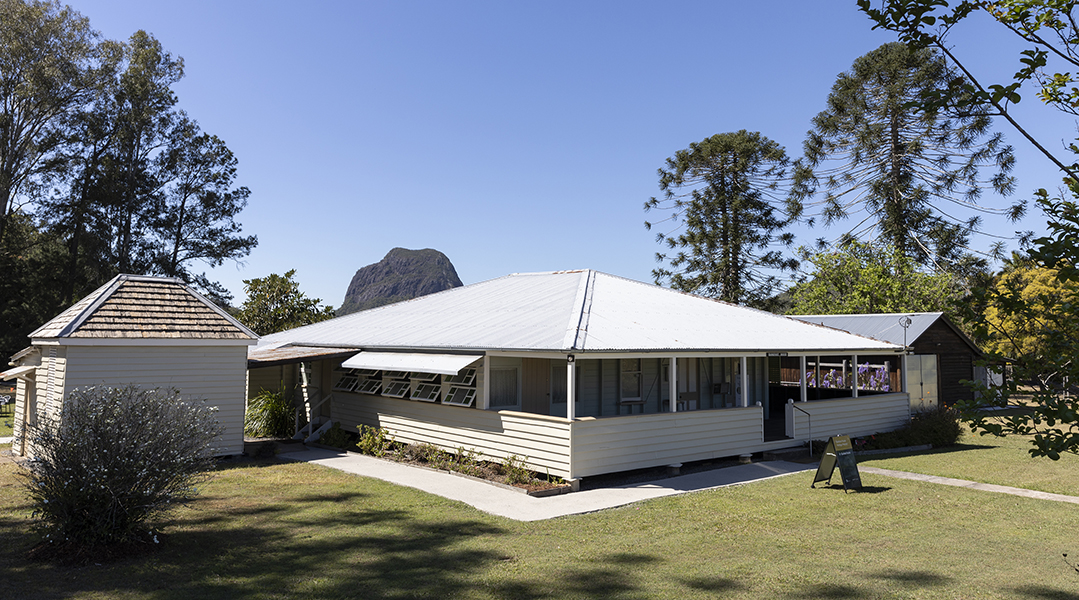 Bankfoot House 2021 showcasing the completed exterior paint. The project was launched by Cr Rick Baberowski, along with paths, patio and wagon shed improvements, 30 September 2021.
Find out more about Bankfoot House.