Sunshine Coast Agricultural Show
Agricultural shows have been part of Queensland's history since 1822
One of the most iconic of Australian traditions, showtime means something different to each of us, and we all have fond childhood memories that capture our first encounter with one.
Agricultural shows have been part of Queensland's history since 1822. These days, the tradition is still going strong with 128 shows held throughout the state.
From June 10 to 12, the Sunshine Coast Agricultural Show celebrates its 111th anniversary.
This year's Show continues to showcase the extraordinary diversity of the Sunshine Coast. It keeps our history alive and continues to thrive after 110 years by engaging, educating and entertaining those who come to see competitions, displays, livestock, poultry and much more.
The first Show was held in Woombye just five kilometres south of the Sunshine Coast Agricultural Show's present home at Nambour on June 3, 1900.
A record crowd of 1500 attended with the gate takings on the first day bringing in a total amount of approximately $50.
A pavilion was built of bush timber to house displays of cookery, needlework as well as the local school students who proudly displayed their work. Under the pavilion there was fruit and farm produce.
In 1909, the show moved to Nambour Showgrounds which was in close proximity to the town. It was an ideal site and still is today with space for exhibits and livestock as well as plenty of room for the main arena and side show alley.
Traditions will continue this year with young participants proudly leading their dairy cattle around the arena.
Visitors can enjoy the popular displays of standard cattle breeds and champion poultry judging.
Not-to-be-missed is the Miss Show Girl competition as well as the historic race cars and fun heritage racing pigs.
Jam, pickle and relish makers will be hoping to take home first prize but our local show is more than that.
Families can see chooks and ducks, horse events, perhaps a cow being milked and of course learn about all things that past generations on the farm experienced as part of their daily lives.
The modern-day show includes breathtaking Extreme Motor Cross daredevils and a night-time spectacular that will wow show patrons.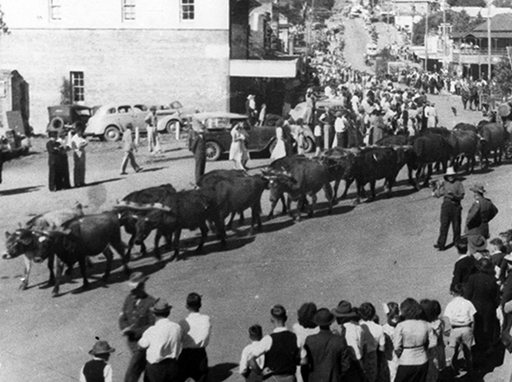 Bullock team in a procession along Currie Street to celebrate 50 years of the North Coast Show, Nambour, 1950.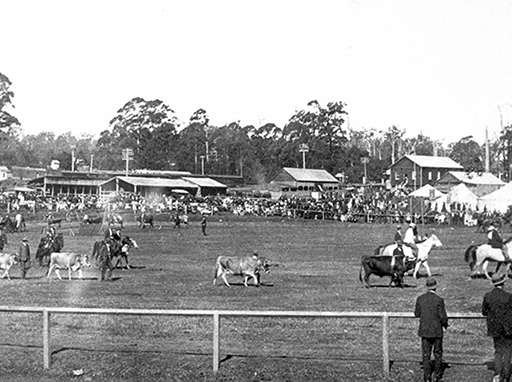 Annual show of the Maroochy Pastoral, Agricultural, Horticultural and Industrial Association, at Woombye, ca 1905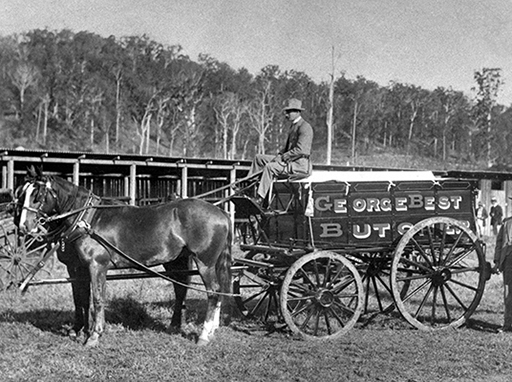 First prize winner for George Best's butcher's wagon at Nambour Show, 1919.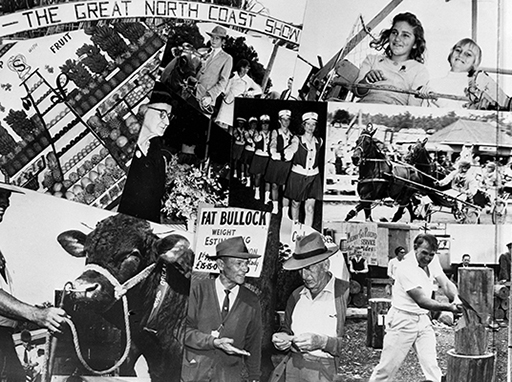 Montage of 'The Great North Coast Show', Nambour. 1967.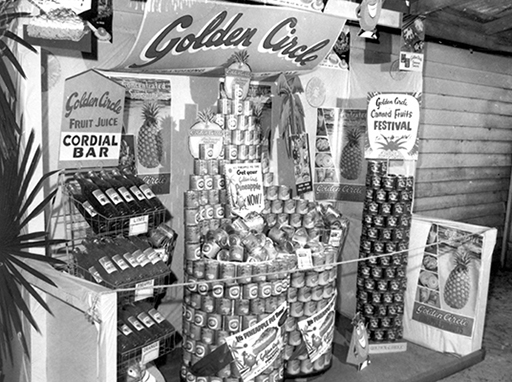 Golden Circle pineapple products display at the Sunshine Coast Show, Nambour, 1959.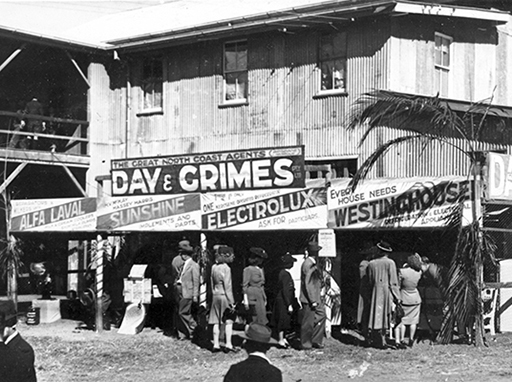 Show patrons entering the pavilion during the annual show, Nambour, late 1930s. The show pavilion was built in time for use in 1922 at a cost of $2,750 pounds. It has subsequently been renovated on several occasions.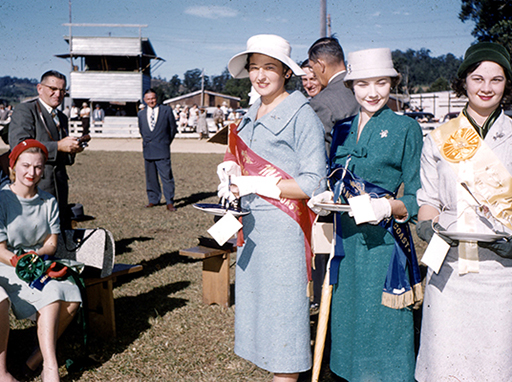 Miss North Coast Show Girl Quest entrants, Nambour Show grounds, 1958.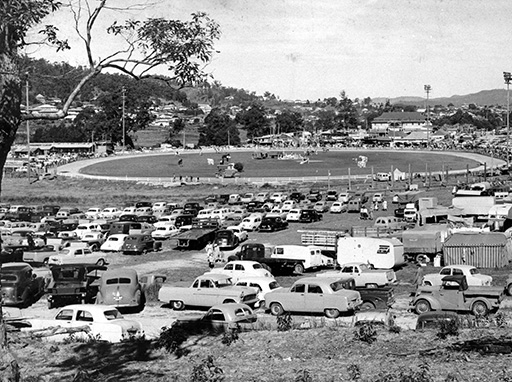 Panorama of Nambour showgrounds during the annual show, Nambour, ca 1955.