Grassroots to Glory exhibition
Aquatic Sports. Call for submissions | Landsborough Museum
Beginning in 2024, the Grassroots to Glory annual exhibition and accompanying digital story will focus on local sporting history, in the lead up to the 2032 Olympics. Each year will focus on a specific area of sport, collecting objects and stories from across the Sunshine Coast region. From grassroots sporting events to professional competitions, social sport to elite athletes, every aspect of sport on the Sunshine Coast will be celebrated.
In 2024, the exhibition will focus on aquatic sports. Given the breadth of the aquatic theme, the exhibition will be divided into three main topics:
Under the water – diving, harvesting, scuba diving (including First Nation content such as spear fishing)
On the water – boating, outrigging, sailing, kayaking, wind surfing, water-skiing (theatrical element), surfing/body boarding/aqua planning (including First Nation content such as canoe building)
In the water – swimming, lifesaving/nippers, water polo.
The exhibition will open ready for the Sunshine Coast to host the 2024 Australian Surf Life Saving Championships (13-21 April). With over 6000 volunteer surf lifesavers from around the country expected to attend, "The Aussies" is the pinnacle event on the Australian surf lifesaving calendar.
| | |
| --- | --- |
| Location | Dates |
| Landsborough Museum | Wednesday 3 April to Friday 16 August 2024 |
Call for submissions
Do you have old aquatic sport photos, video or memorabilia from the Sunshine Coast?
Share your sports heritage material and be part of an exhibition and film. From professional sports to the weird and wonderful, let's make this happen!
Contact the Landsborough Museum at [email protected].
Featured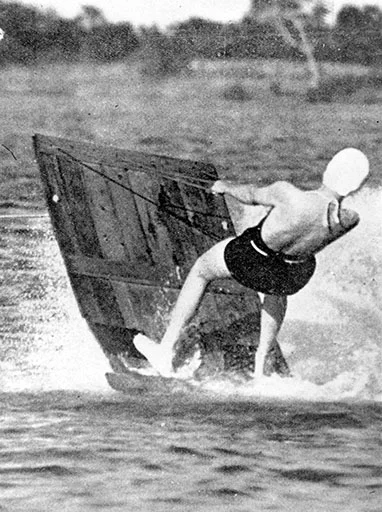 Aquaplaning on the Maroochy River, c 1930