Mary Ferris: A remarkable life exhibition
Mary Isabella was the first born child of Clementina and William Burgess, and like her mother was born at Bankfoot House
Women of Bankfoot House
Mary Isabella was the first born child of Clementina and William Burgess, and like her mother was born at Bankfoot House.
Mary attended school in both Landsborough and Glass House Mountains. She worked with her father William from a young age, assisting with the cross cut saw, the bullocks and the pineapple farm.
Mary married Jack Ferris on the 19 February 1925 and together they had five children. Jack and Mary retired to Bankfoot House in 1966, after purchasing the property from her brother. Mary passed away in August 1987.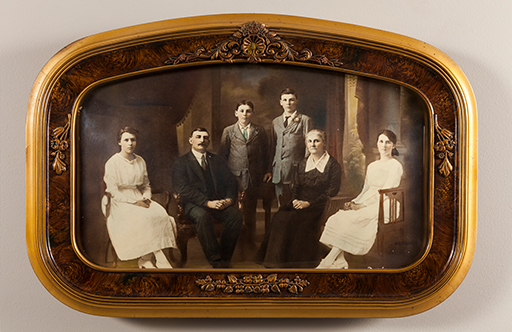 The Burgess Family c1920. Mary is in her late teens when this family photograph was taken. She can be seen seated on the far left.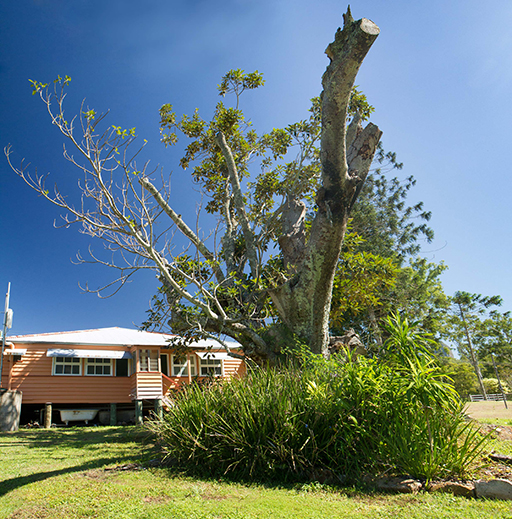 In 1907 Jack Ferris, Mary's future husband, came to stay at Bankfoot House while his mother was away giving birth to his younger brother. During this stay Mary and Jack attached small Elkhorn ferns to the Fig Tree. Evidence of these can still be seen in the tree today.
School letter, 1916. School Master Mr. Shapcatt, letter to Mary's parents regarding her academic progress. Mary recalled in a 1987 interview, "I started… scholarship, but then father said I had to come home and work."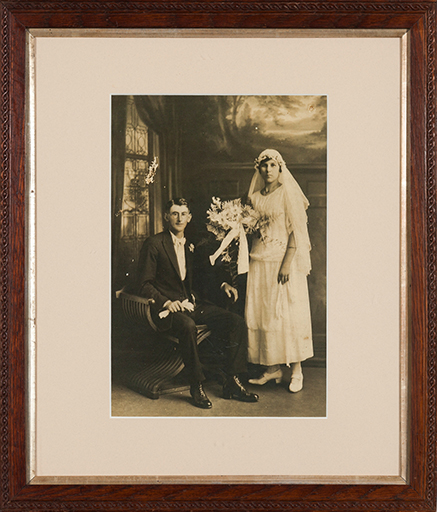 Jack and Mary Ferris on their wedding day, 19 February 1925. Their wedding appeared in The Daily Mail on the 14 March 1925.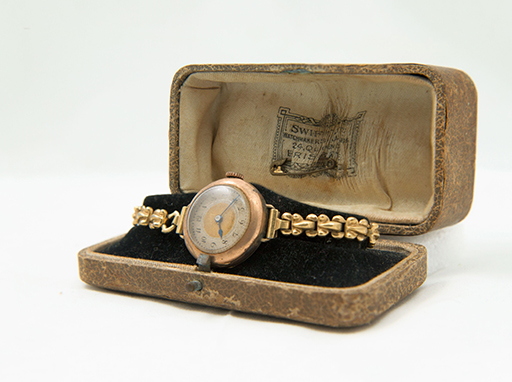 Wristlet Watch and Receipt. A wedding gift to Mary Burgess from her husband Jack Ferris. Receipt of purchase from Swift Limited, Brisbane dated 18 February 1925 – a day before their nuptials.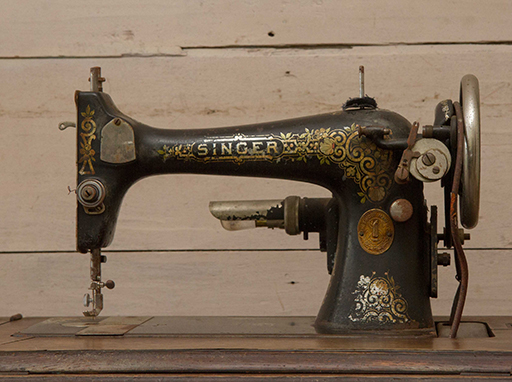 Mary was already a talented dress maker when she received a Singer Sewing Machine as a wedding present from her parents. It was a fortunate and beneficial gift for Mary who used it to make not only clothing for her family, but also clothing to sell during the Great Depression.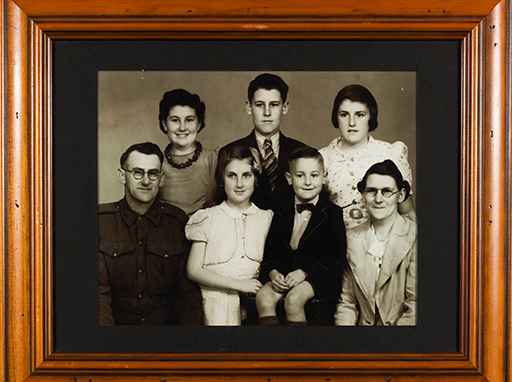 Ferris family photograph, c1942. Jack and Mary with their 5 children, from left to right Clementina, Ruby, William, Kevin and Edith.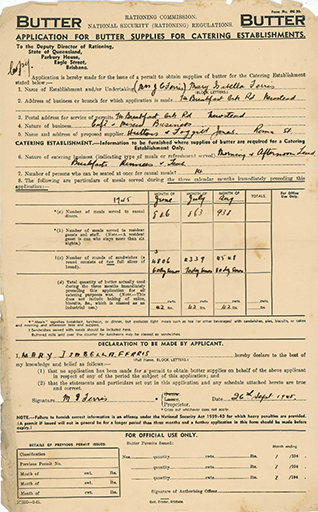 Mary's Applications for Supplies for Catering Businesses. During the Second World War, Mary's café quickly became known for having some of the best sandwiches in town. The reason for this was the generous amount of 'real' butter she spread on them. Her mother, Clementina, sister Ellie and Aunt Janet were all making their own butter. Mary could then use their extra butter ration tickets for her catering business.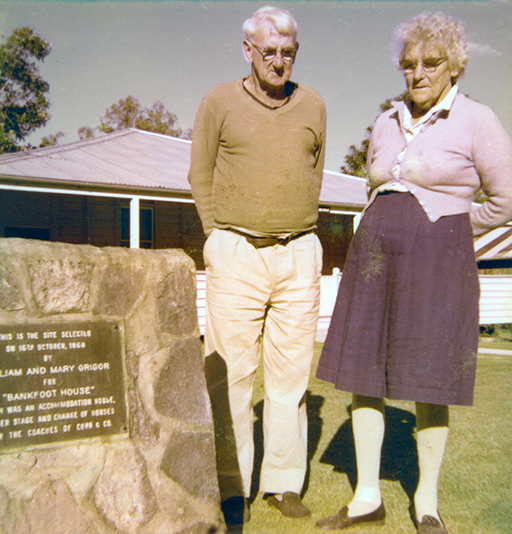 Mary and Jack standing beside the 100th anniversary memorial cairn at the front of Bankfoot House, 1977.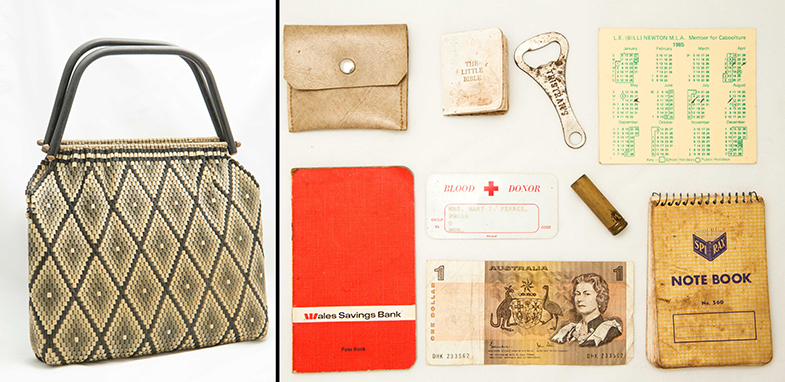 Mary Ferris Handbag, c1960s. This plastic tube art bag was Mary's daily handbag, used until her death on 3rd August 1987. The bag was stored in a wardrobe after Mary's passing, its contents remaining untouched until it was added to the Bankfoot House Collection.
Find out more about Bankfoot House.