What jobs are in hot demand this summer?
There currently are almost 1000 positions available on the Jobs Hub, including more than 190 in hospitality and tourism.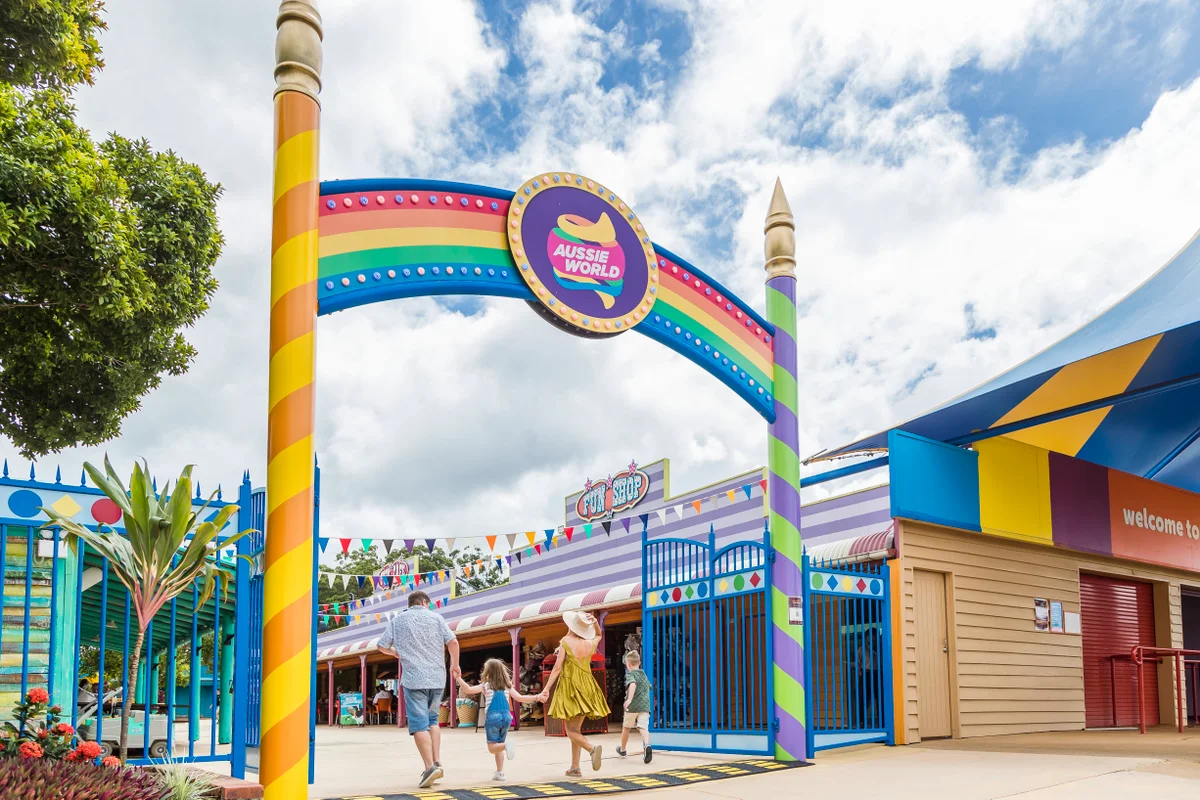 Could you be an operator for a thrill-seeking ride, a friendly face for a top resort or showcase your skills as a barista?
The summer months on the Sunshine Coast bring some red-hot opportunities to earn, learn and support our region over the busy holiday period.
Helping match talent with employers is the free platform – Sunshine Coast Jobs Hub - which was created earlier this year through a partnership between Sunshine Coast Council and Study Sunshine Coast.
More than 170 employers across a range of industries have registered and are using the site to find local workers.
There currently are almost 1000 positions available on the Jobs Hub, including more than 190 in hospitality and tourism.
With paid induction and training, Aussie World (Palmview) is looking for more Rides Operators to take charge of 20 rides.
These include the Dingo Racer rollercoaster to the SX360, which reaches speeds of up to 80km/h while launching 32 metres into the air and completing 360° inversions with up to 5Gs of force.
Historic Mapleton Public House is looking for "next-level inspired and creative'' people to join its hospitality team.
Mantra Sirocco (Mooloolaba) is looking for that friendly face and warm welcome to meet and greet their guests.
The Sunshine Coast Jobs Hub also shows a number of positions for cooks, chefs, food and beverage attendants and cleaners for hospitality venues and aged care facilities.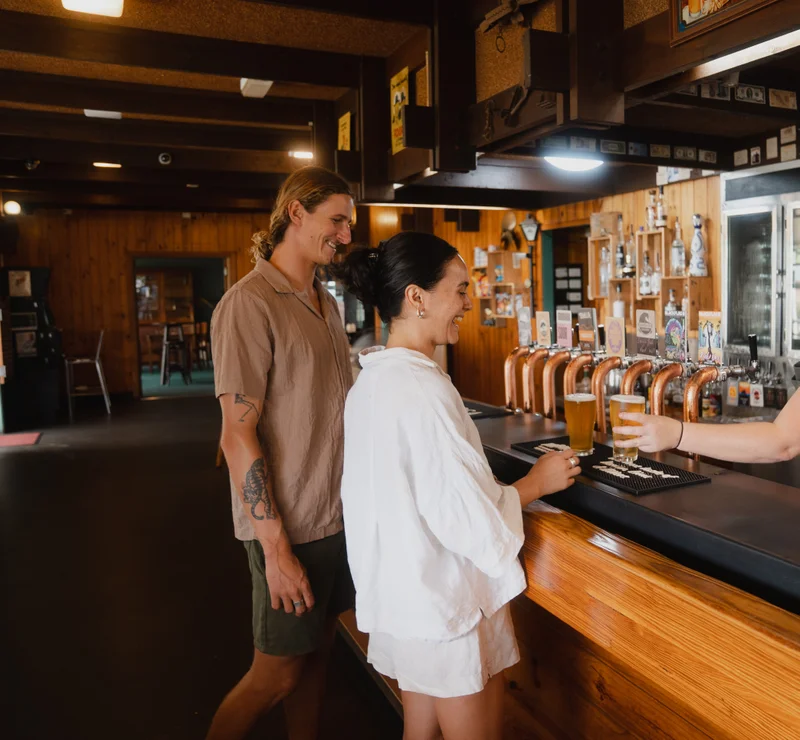 Patrons being served at Mapleton Public House. Visit Sunshine Coast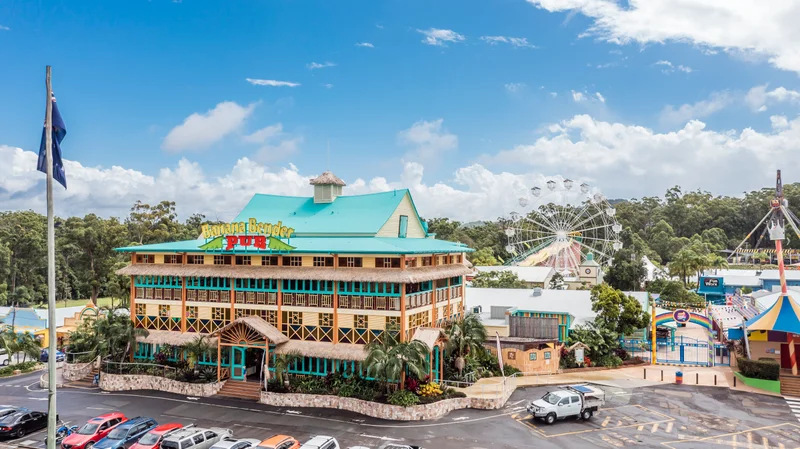 View of the Banana Bender Pub and Aussie World. Visit Sunshine Coast
Filling summer jobs vital for our region
Sunshine Coast Council Economy Portfolio Councillor Jason O'Pray said it was really important to make sure the region had a solid workforce in place to deliver the best possible experience in our retail, tourism and hospitality sectors.
Launching a Summer Jobs Campaign, Cr O'Pray encouraged locals to visit the website to check out the opportunities.
"We would especially like to encourage all our local students, international students and travelling workers who have their summer holidays now, to consider applying for a great summer job here," Cr O'Pray said.
"There really is no better way to get to know the region, meet amazing people and earn great spending money than by welcoming our holidaying locals and visitors.
"Imagine working at Aussie World or at a restaurant in Mooloolaba and having fun every day!
"If you are looking for a fun and unique summer work opportunity, a career change or just position closer to home, jump onto the Sunshine Coast Jobs Hub at scjobs.com.au and apply today."
Head of Industry and Trade Development at Visit Sunshine Coast Andrew Fairbairn said travel picked up quickly after the pandemic – with visitors spending $5.2 billion last financial year.
"A challenge during that time was finding hospitality workers to meet the demand,' Mr Fairbairn said.
"Since then, demand has stabilised, but the tourism industry is always on the look-out for more workers at our peak times such as Christmas Holidays.
"Our peak holiday season is again expected to be very busy.
"There are lots of different jobs on offer these holidays – from a vet at Australia Zoo through to restaurants looking for wait staff.
"Today's timing of the launch of Sunshine Coast Jobs Hub is perfect because operators are looking to employ staff now to have them trained by mid-December ready for the Christmas rush."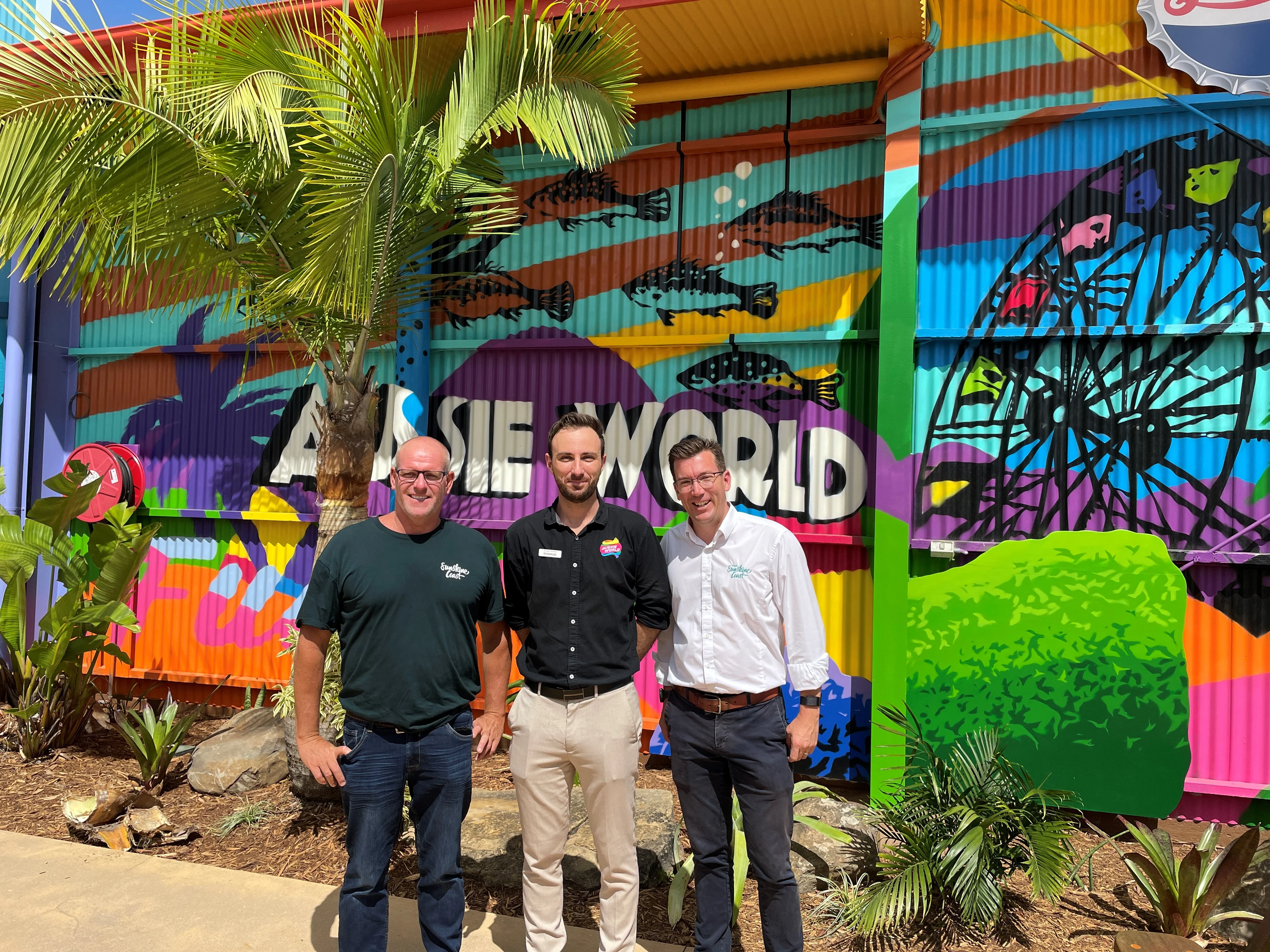 About the Sunshine Coast Jobs Hub
Sunshine Coast Jobs Hub is FREE for businesses to advertise their job opportunities, search the CVs of job seekers and it also aggregates employment opportunities from other job sites to showcase roles specifically located on the Sunshine Coast.
Job Seekers can become a member of the Jobs Hub for free and enjoy multiple benefits including finding local jobs quickly and easily, receive local job alerts, create and/or upload their CV on the AirCV and keep up to date with further education and training opportunities.
An extension of the Sunshine Coast Jobs Hub is the Sunshine Coast Student Jobs Hub, which connects students and graduates with industry and job opportunities on the Sunshine Coast.
Find out more at https://www.scjobs.com.au/ and https://www.scstudentjobs.com.au/
---
This article What jobs are in hot demand this summer? has been supplied from the OurSC website and has been published here with permission.