Calling skaters: How will you shape your next park?
There's no doubt the Sunshine Coast has some very talented skaters with our skate culture expanding rapidly across the region.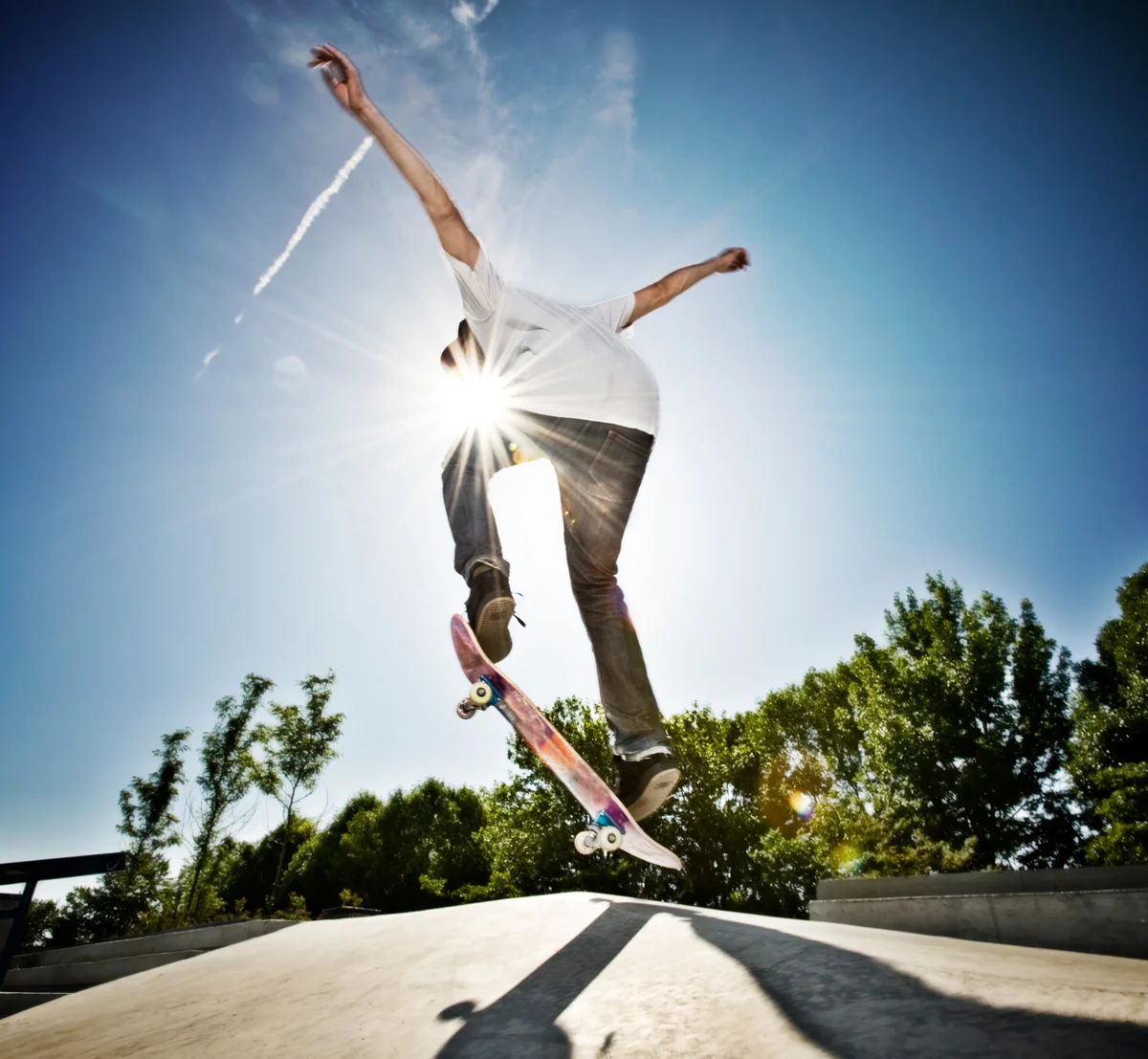 There's no doubt the Sunshine Coast has some very talented skaters with our skate culture expanding rapidly across the region.
That's why Sunshine Coast Council is calling on local skater experiences to help shape Maleny's skate park renewal.
Sunshine Coast Council Division 5 Councillor Winston Johnston said the community had been calling for an upgrade for some time and was pleased to see progress.
"Skate parks are an integral part of keeping our community active and connected and these proposed designs offer a high quality and contemporary facility that I hope will become a social hub for our youth and broader community to enjoy," Cr Johnston said.
"Council has been working with the Maleny skating community on a design for the skate park which resulted in a final layout.
"We are now asking local skaters for fresh input on three design options.
"The skill level for all three options is suited for an intermediate level, which will create an environment that everyone can enjoy.
"I would encourage any skaters, bladers, scooter and bike riders to please review the designs and have your say before September 30, by visiting Council's Have Your Say website.
"I know it's been a long time coming, so I thank you again for your ongoing patience while we work to deliver a community-led skate park."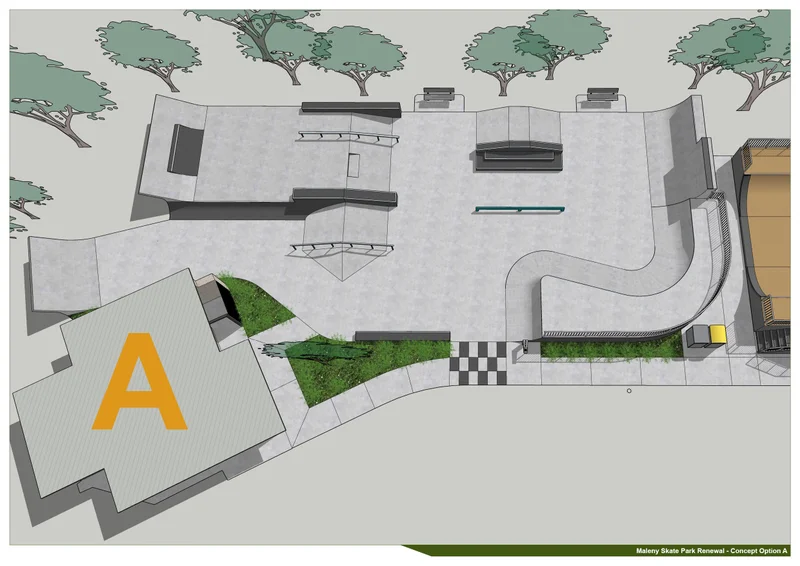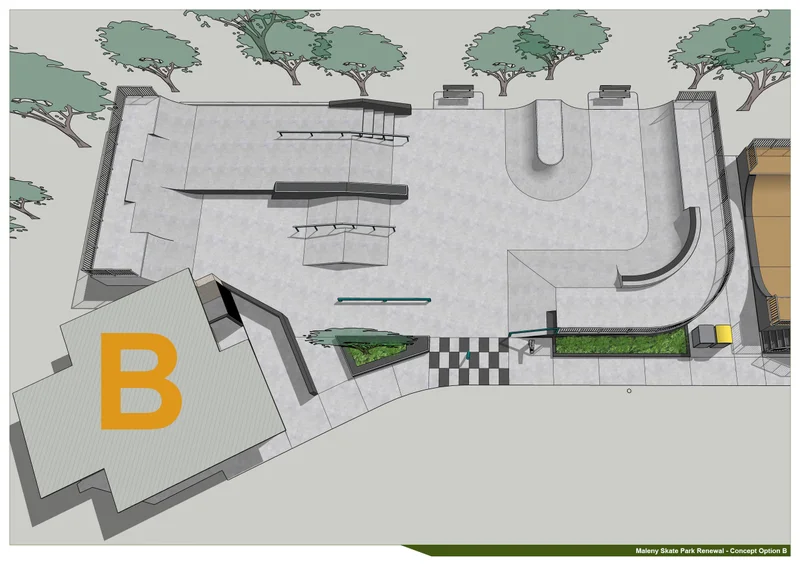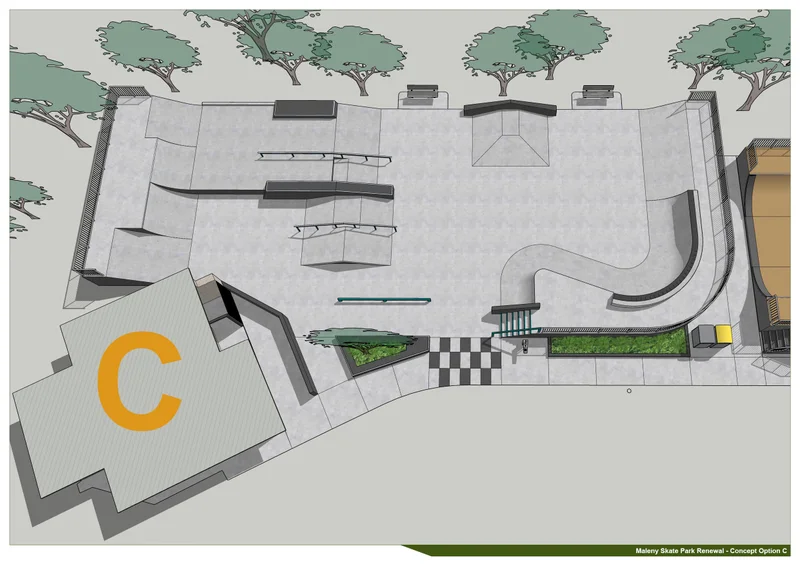 Design options
The first design option A is a street-style park designed in response to community input in 2015. There have been minor revisions to the layout based on the prior feedback received.
The second option B is still a street style park but features a 'flow orientated' layout which means it has elements that suit beginner and intermediate riders, but still includes less obvious lines that advanced riders will be able to take advantage of.
The third option C has a similar layout to option B, but the skill level and trick style will vary. The similarities allow for users and those providing feedback to easily swap the elements between the two options.
Both B and C also have more waiting spaces from which onlookers can watch the action.
Council invites you to share your feedback on the concept designs for the Maleny skate park renewal before September 30, by completing the online survey.
Following feedback, Council will refine the design and confirm the final layout later this year.
Construction on the half pipe is underway and expected to wrap up in October. Construction for the new design is expected to start next financial year 2024-25.
If you want to stay up to date as the project progresses, please visit Council's project page and fill in your details at the end of the page.