Christmas at Museums
Start the Festive Season with a celebration of Christmas past. 19 Nov-24 Dec | Various museums
Start the Festive Season early with a celebration of Christmas past at Sunshine Coast museums.
There is something for everyone to enjoy, so bring the family! Relax in cosy Christmas scenes from pioneer days, discover the SantaTrain and explore light displays.
Why not turn back the clock and release your inner creativity by making your own paper decorations like snowflakes or Victorian flowers. Help decorate a Christmas tree or find the elves to win a prize.
Looking for school holiday fun? Check out council's museum holiday program at the Bankfoot House
Heritage Precinct and Landsborough Museum.
Museums will be closed on public holidays.
Museum
Dates and Times
Activity
Bankfoot House
Heritage Precinct
1-24 December Wednesday to Sunday, 10.00am-3.00pm
Relive a Bankfoot House family tradition as you help decorate the Christmas tree and hear their story. Enjoy Christmas crafts and create Victorian-inspired paper flowers to take home.
Buderim Pioneer Cottage
19 November to 11 December
Monday to Saturday, 11.00am-3.00pm

Step back in time as you discover the intricate hand-made decorations in the cosy dining room of Pioneer Cottage. Take your time to see the detail.

Visit Pioneer Cottage's stall at Buderim Christmas Fair and buy a ticket in their Christmas raffle.

Landsborough Museum
1-24 December Wednesday to Sunday, 10.00am-3.00pm
Enjoy some fun as you search the museum to find Mr and Mrs Elf sitting on a shelf to win a prize. Make a Christmas decoration to hang on the museum's tree and one for yourself to take home. The festive spirit will be all around you!
Kenilworth Museum
Visitor Information Centre
Wednesday to Monday, 10.00am-3.00pm
Buy a raffle ticket for a chance to win a fabulous Kenilworth Christmas cake from a traditional recipe. Multiple cakes to be won with a raffle drawn each week. Tickets on sale at the Information Centre.
Nambour Museum

Thursday 7 December and Thursday 14 December, 6pm-8pm

Light display throughout December.

SANTAtrain and Santa himself are ready for you and your camera! Enjoy Christmas carols played by the Sunshine Coast Brass Band, see the festive light display and make a paper snowflake or pinecone Christmas tree to take home.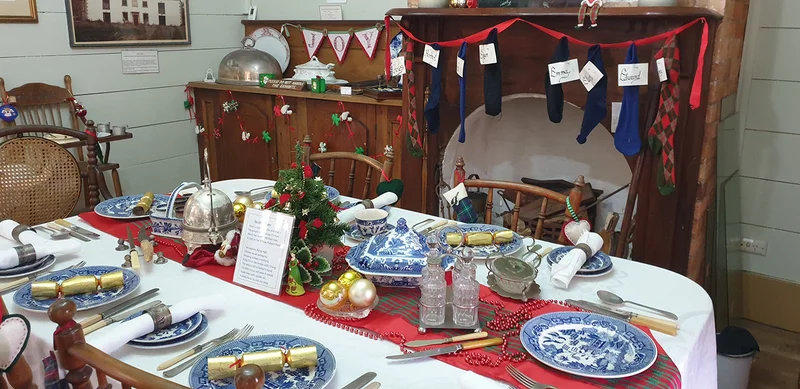 Experience the cosy festive dining room at Buderim Pioneer Cottage, decorated with home-made trinkets. Such a treat.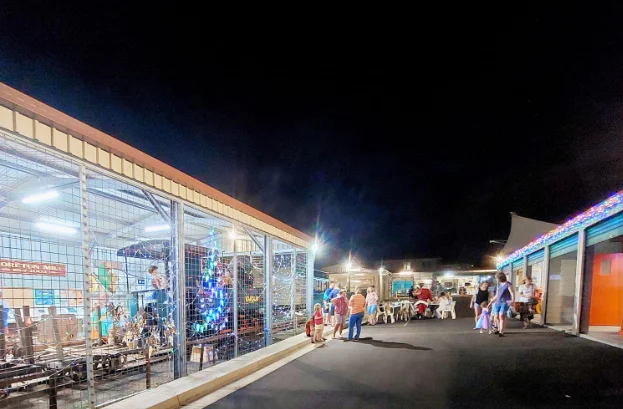 Enjoy the Christmas lights, SANTAtrain, Santa, music and festivities at Nambour Museum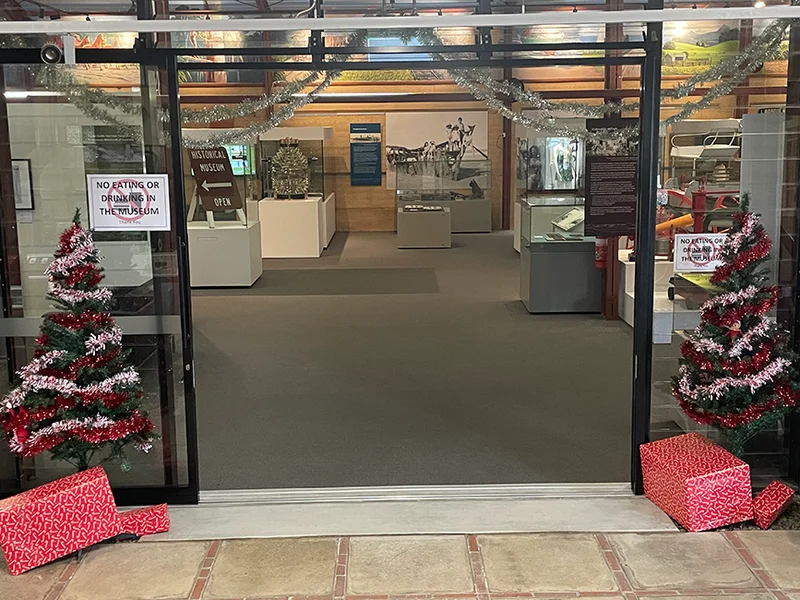 Enter through the festive doors at Landsborough Museum and search for Mr and Mrs Elf on the shelf to win a prize. Hint – they move each day!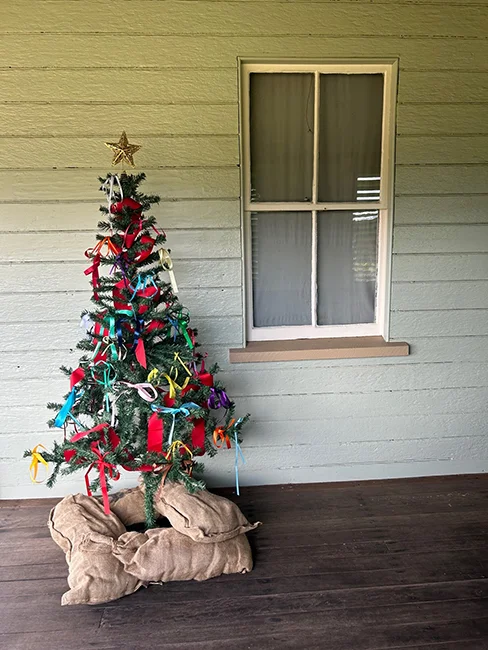 Relive Christmas at Bankfoot House, hear family stories, and decorate the Christmas tree on the verandah – it was a family tradition.
Make a Victorian-inspired paper flower and other crafts at Bankfoot House.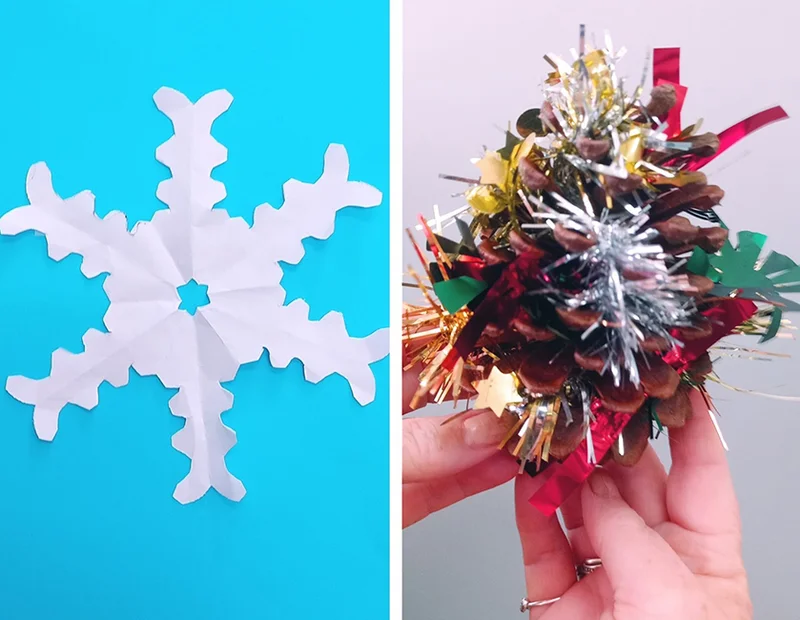 Make your own snowflakes and festive pinecone at Nambour Museum.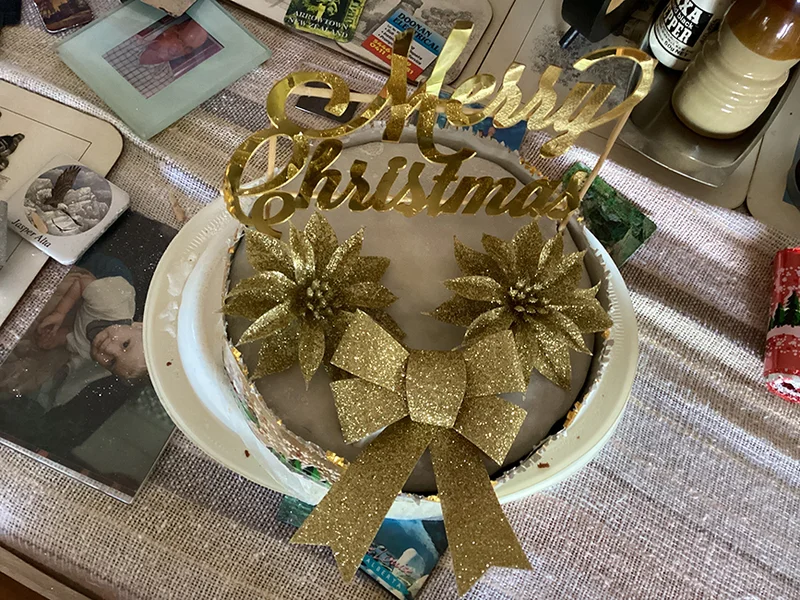 Kenilworth Museum is renowned for its traditional Christmas Cake Raffle. Head to the Kenilworth Visitor Information Centre for a ticket.