School sports
Just as long as you had a go
There was an anticipation of school sports days when children of the Sunshine Coast prepared themselves for the big event by practising their running, swimming, jumping, hurdling or marching at their local sports ground.
To participate as a team or individual, getting ready to "have a go" in competition with other schools in the district has always been a great thrill filled with anticipation of a well-played victory.
Organised school sports days are always big events when you are a child.
Today the school house colours are often proudly displayed when the children of the Sunshine Coast colour their hair to reflect their school sports house colours.
School sports programs have been conducted in Australia for as long as schools have been established.
Interstate school sporting competitions, based on teams representing their state, can be traced back to the 1920s.
During the late 1800s, the children of Mooloolah Plains School district were taught to swim in the "Hell Hole" in the upper reaches of the Mooloolah River.
Many of those little swimmers ended up as still water swimmers in the Royal Life Savers and later members of Metropolitan Caloundra when the sport of surf lifesaving was introduced.
One such story was the day the river came up after heavy rain and the Mooloolah Plains children had to get home the best way they knew how.
Brothers Ewen and Angus Maddock walked down from Mooloolah Plains School to see how high the water was rising.
The Maddock brothers had made it across, but a little five-year-old boy, Frank Springfield, had to swim to get to them.
Ewen Maddock called out to come over and he would wait downstream and away went little Frank.
Later in life, Frank Springfield, who had swam so bravely to reach Ewen Maddock, became a champion swimmer, competing in the London Summer Olympics in 1908.
The school teacher was expected to be a part of the community, especially in the small country regions, and teachers have been recorded over the years on the Sunshine Coast as being involved in regular sporting and community events for their school.
Each school in the district displayed their colours with pride and most groups were headed by small banners indicating the name of the school.
School teams practised their school songs and best friends on the same team teamed up in the three-legged race, urged each other on in the sack race and the egg and spoon race.
In the early 1900s, Peachester State School teacher Mr Shapcott introduced sport to the school.
He was a popular teacher and encouraged all children to play sport.
He and his students cleared the ground for cricket and football and for the first time the girls were allowed to play cricket with the boys in that little bush community.
Tilly Vieritz was the fastest runner at Peachester and could beat all of the boys.
In 1923, the children of Crohamhurst practised their high jump landing on the hard ground.
There was no mattress to protect those flying legs and knees as they landed but it was all good fun.
Very few children wore shoes to school so their feet were pretty used to rough ground, many having to walk distances to school.
The sports teacher helped and encouraged the students to participate in the annual sports day.
Students participated in various competing sporting activities including tunnel ball, high and long jump, vigaro, foot races and of course summer brings out the children who love to swim.
The participating students display their ability through sports.
A part of the pride portrayed in schools was to be fair and to be a good sport.
Memoirs from Eudlo by a young Barry Kenny in about 1915 recalls: "I still remember my feeling when one of the bigger boys let me stay 'in' when I was bowled out my very first bowl, my first taste of sportsmanship and I recognised that act of kindness".
An inspectors report from Yandina School in 1916 said: "Swimming is successfully taught and students enjoy a swim in the Maroochy River. The tone is pleasant and happy".
Mons School was one of the schools who entered the annual district sports held at the Nambour State and High School grounds and in 1962 the school won the C-grade championship.
Each participating school that year marched through Nambour to the sports grounds, displaying the bright colours of their house teams, or schools.
It was all about doing the best you could and having fun.
Sports Day still brings out the best in many and is still a day where kids have fun and try their best whether it is in the modern day sports of competitive surfing within schools, skate boarding clubs such as Buddina State School, running, basketball, football and so many other sports our children of the Sunshine Coast enjoy today.
Thanks to Sunshine Coast Council's Heritage Library Officers for the words and Picture Sunshine Coast for the images.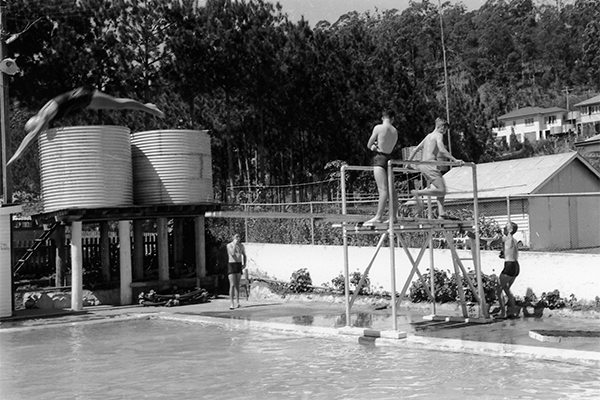 Blue Pacific Swimming Pool, corner of Howard and Aspland Street, Nambour, ca 1952.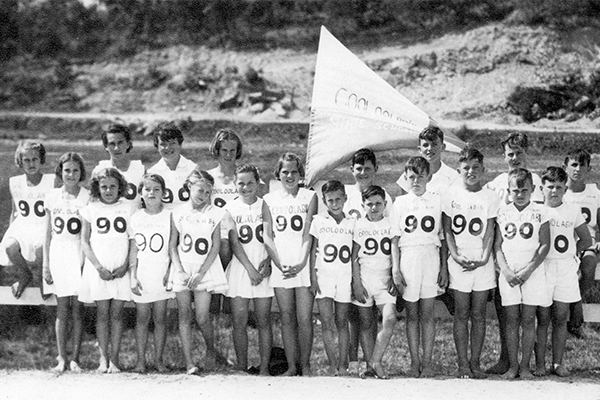 Cooloolabin State School sports team with the word 'Go' displayed on their sports t shirt, ca 1957.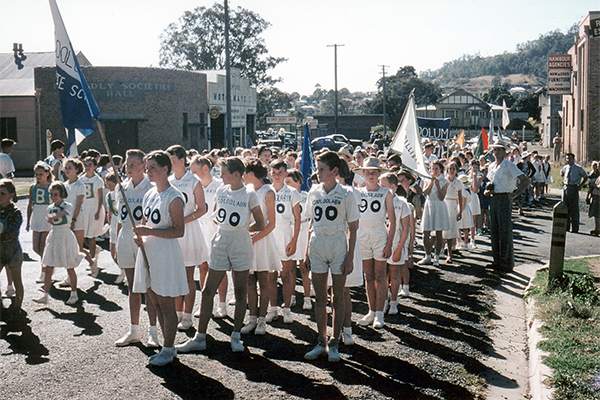 Cooloolabin School sports team in Nambour for the district schools' sports carnival, late 1950s.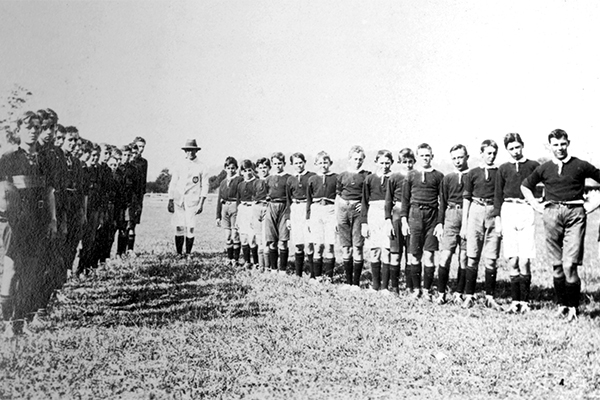 Nambour Rural School's footballers facing their opposing team, Nambour, ca 1920.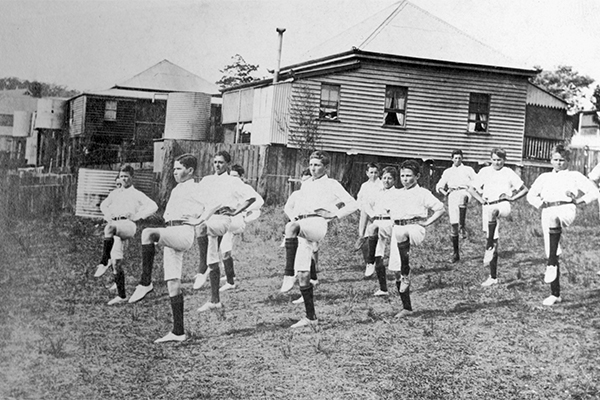 Nambour Rural School boys doing an exercise routine, Nambour, ca 1920.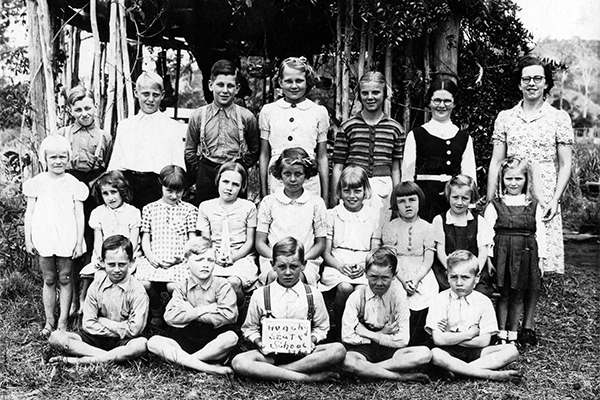 Hunchy State School students and their teacher, Hunchy, 1940. Note bare foot boys sitting in front row.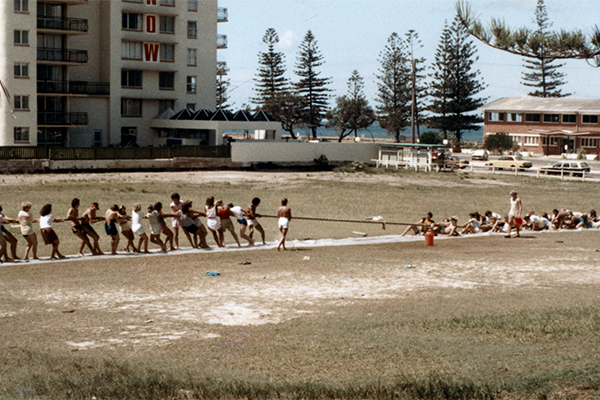 Teams participating in a 'tug-o-war' competition on the sports ground at Alexandra Park, Alexandra Headland, ca 1983.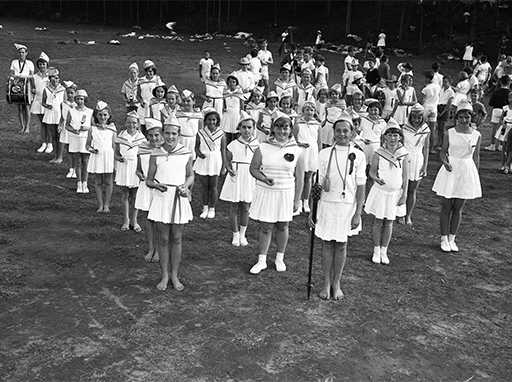 Thistle Pipe Band on the oval at Woombye State School during the Woombye State School's sports day, July 1957.