The jetties of Cotton Tree
Timber and travel on the Maroochy River
Maroochy River was a popular route for travel and the distribution of supplies.
Timber on the river
Up until the late 1800s, the sole transport link from Brisbane to the Maroochy area was by boat. Timbergetters such as Petrie, Pettigrew, Low and Grigor arrived on the coast by boat in search of timber resources within the region.
The early explorers used the rivers and creeks to access inland areas. They found a wealth of timber, including red cedar, beech and pine.
From the 1870s, the Maroochy River was used to transport timber harvested from the inland areas and the Blackall Range.
William Pettigrew used Maroochydore as a timber landing place from 1884, twenty years after he first established a depot with James Low and William Grigor, at Mooloolah Heads.
Travel on the river
The Maroochy River was a popular route for travel as there was limited road access within the region. The ferry system and series of jetties along the river provided a means of transport for daily commuters, holiday-makers and the distribution of supplies.
Holiday-makers camped on the banks of Cotton Tree Lagoon from the late 1800s. In 2009, the Cotton Tree caravan park was heritage listed, as it was recognised as being the oldest campground in Queensland.
Download the Timber Heritage Sign displayed in the Black Swan Park.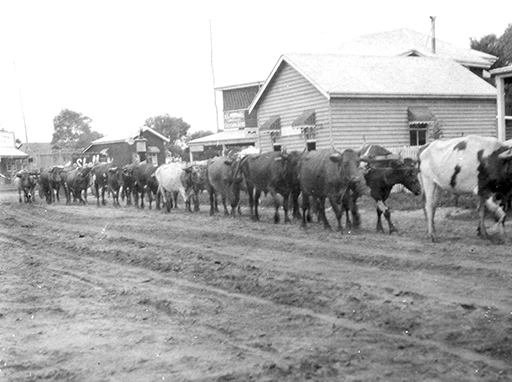 Bullock team making their way down the main street of Maroochydore, ca 1915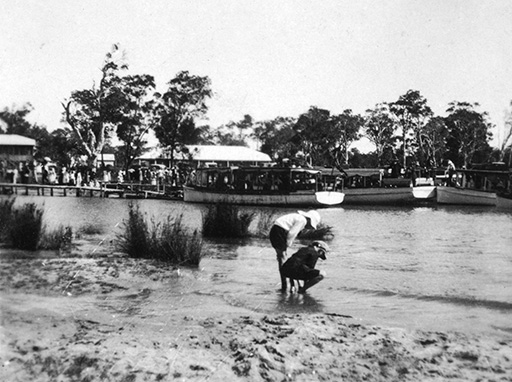 Day trippers and launches at the Cotton Tree jetty, ca 1925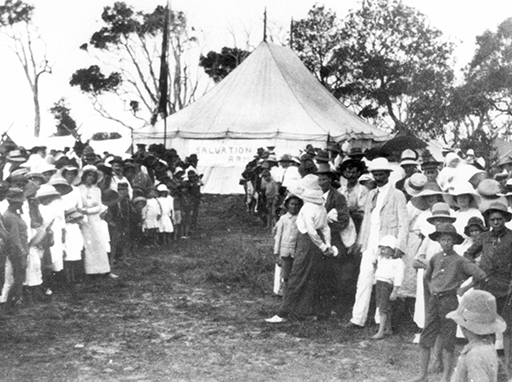 Salvation Army Christmas Camp at Cotton Tree, ca 1900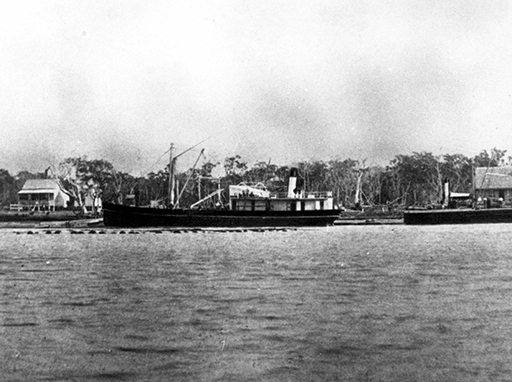 Steamers 'Tarshaw' and 'Tadorna Radjah' at anchor in Maroochy River, 1888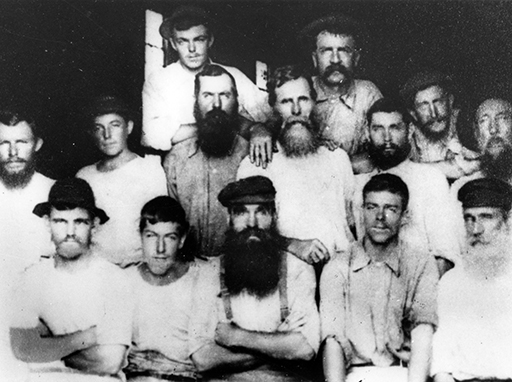 Staff of William Pettigrew's sawmill at Maroochydore, ca 1890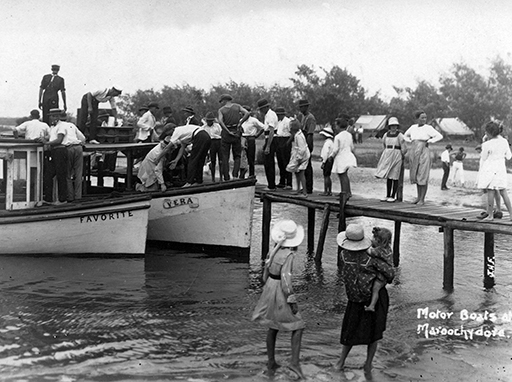 People boarding the river boats, 'Vera' and 'Favorite', at Cotton Tree Jetty, ca 1925