How we can halt this toxic, insidious weed
Toxic, prolific and destructive fireweed is threatening the Sunshine Coast once again, but by working together we can reduce its impact on the environment and our farmers.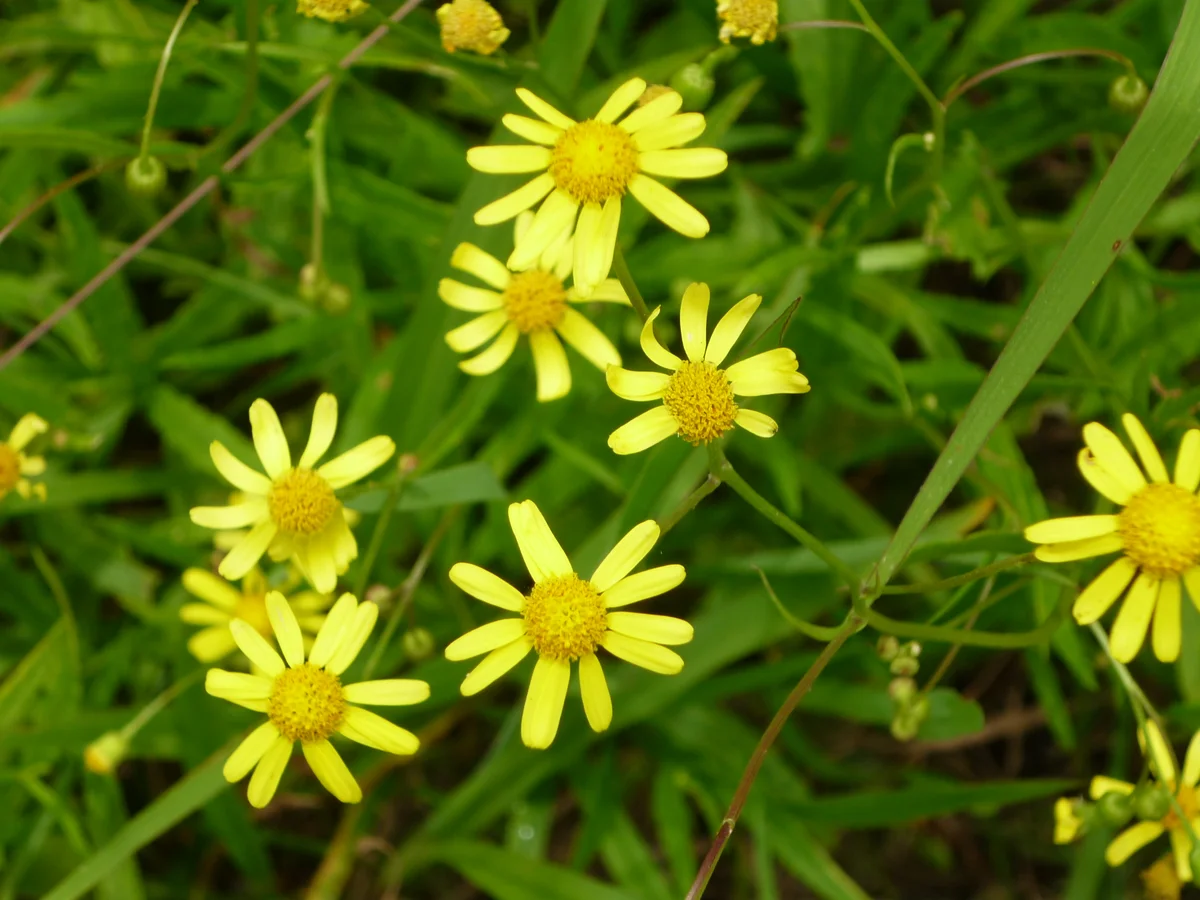 A toxic, prolific and destructive weed is threatening the Sunshine Coast once again, but by working together we can reduce its impact on our environment and farmers.
Senecio madagascariensis, commonly known as Fireweed, is considered one of Australia's worst weeds due to its invasiveness, rapid spread and the economic and environmental impacts.
If you see fireweed anywhere in our region, take a photo and report it to Sunshine Coast Council via SMS, email or phone. You'll be protecting our region's farmers, animals and our beautiful natural areas and ecosystems.
What we're up against
Fireweed poisons cattle, horses and other livestock and out-competes their grazing pasture species.
The 30-year battle to contain the spread of fireweed on the Sunshine Coast has required considerable effort, and these efforts have prevented the species from becoming established in the region.
With an increase in recent sightings, Council, Biosecurity Queensland and affected landholders are committed to acting fast to reduce the impacts.
Fireweed is a significant problem in neighbouring Council areas and in New South Wales, where it has cost farmers up to $5.4 million in a bad year.
Its seeds can be spread by wind, contaminated mulch, turf or animal feed and by vehicles.
Be careful: several important native Senecio species look very similar to fireweed, so be sure to report it first for identification or check the Queensland Government website before removing.
If you're removing fireweed, be sure to dispose of it correctly: bag it and put it in general waste.
November is Invasive Species Month, a perfect opportunity to learn more about our region's weeds and the simple ways everyone can protect our region's environment, agriculture and economy.
Remember, when you take biosecurity action at your place it benefits our whole region, and everyone has a responsibility to help stop the spread and impact of fireweed.
How to report fireweed
Snap a photo of the suspected fireweed and send it to [email protected] or SMS 0485 813 130 with your name and where you spotted it.
You can also make a report on 5475 7272.
Join the journey to protect our Sunshine Coast and commit to managing invasive species at your place.
Learn about our region's priority invasive plants
Get across our region's priority and restricted weeds on Council's website.
Make sure you're not buying, selling, giving away or planting invasive species.
Join the Queensland Weed Spotters Network.
Think hygiene around weeds
Your shoes, clothes, machinery, mulch, animal feed and vehicles can spread weeds.
Take steps to prevent spreading weeds like cleaning all items when leaving weed-infested areas.
You can learn more about weed hygiene with Biosecurity Queensland's checklist.
Zero in on weeds on your property
Monitor high risk areas on your property for emerging weeds so you can manage them before they spread to your neighbours or into our natural areas.
Need help? Council loans out free equipment to make weed management easier.
---
This article How we can halt this toxic, insidious weed has been supplied from the OurSC website and has been published here with permission.