Caloundra Music Festival transport and sustainability options unpacked
Caloundra Music Festival embraces the Sunshine Coast's high-quality environment and way of life with an aim to become the region's first net-zero music event by 2027.
Every Spring, the Caloundra Music Festival attracts a diverse audience of local communities and visitors to celebrate the best high-quality music and Sunshine Coast culture and food.
But did you know the festival generates sustainable economic benefits and showcases the Sunshine Coast's environmental credentials by aspiring to become the region's first net zero music event?
Sunshine Coast Council Division 2 Councillor Terry Landsberg said the festival was embracing the Sunshine Coast's high-quality environment and way of life and aiming to become the region's first net-zero music event by 2027.
"To achieve that goal, it has many ongoing and new initiatives," he said.
The BYO bottle campaign has been ongoing for a number of years, and the festival continues to say NO to disposable plastics. Along the same lines, CMF branded reusable wine cups are used in all bars. Punters purchase a cup at the start of the day, take it home at the end of the night, and bring it back each day.
In a bid to 'change the world together' The Hidden Sea are the exclusive wine supplier this year and for every bottle of wine consumed at the festival, will remove and recycle 10 plastic bottles from our ocean. They will also remove four plastic bottles for every wine can enjoyed. Since July 2020, they have removed more than 23 million bottles (385,758kg) and have the audacious goal of removing one billion bottles by 2030.
Sunshine Coast Council Environment & Liveability Portfolio Councillor Peter Cox said over the years the festival team had worked hard to reduce the amount of landfill generated by the event and the results spoke for themselves.
"General waste has massively reduced – from 57 per cent in 2019 to 20 per cent in 2022," Cr Cox said.
"Well-signed multi-bin stations and Waste Warriors checking and sorting waste has helped send more compostable waste off to Earthborn Organic Recycling each year.
"That's a win:win for festival organisers and our environment."
CMF Waste Warriors and Eco-friendly travel options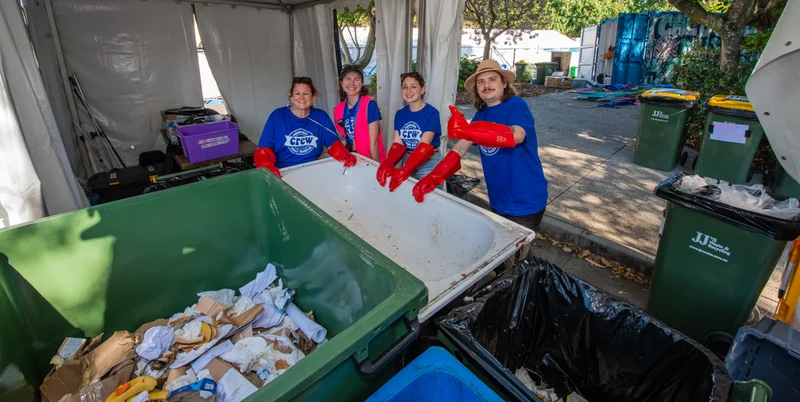 Caloundra Music Festival volunteers - Waste Warriors sorting rubbish on site at the 2022 event.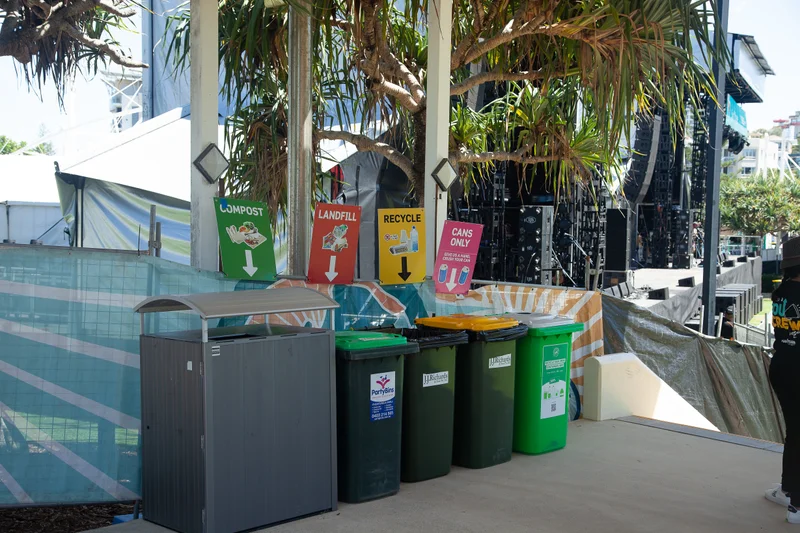 Bright and clear bin signage to assist with waste sorting and recycling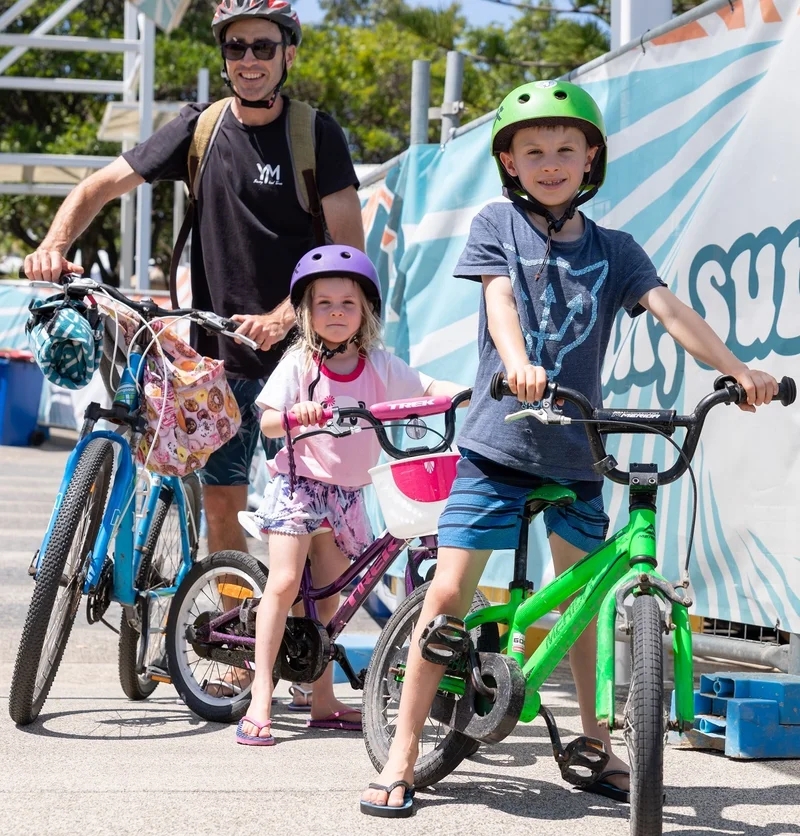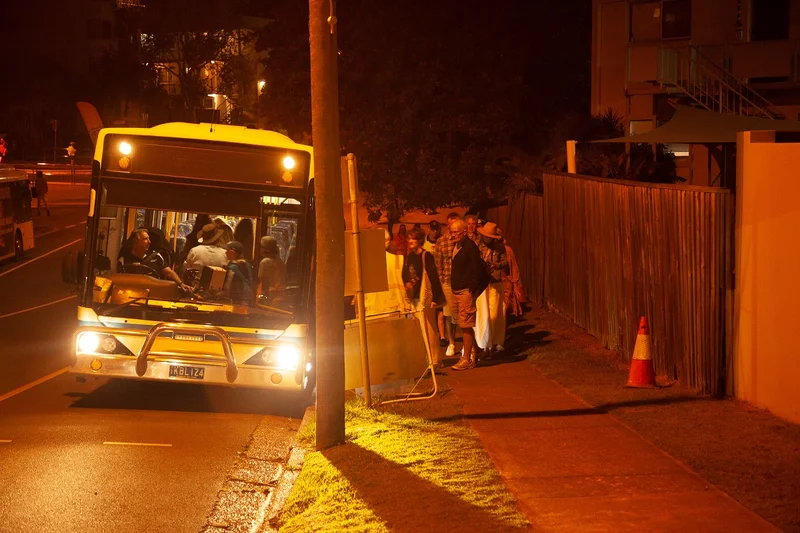 Caloundra Music Festival patrons boarding a FREE bus at the end of the evening.
Sunshine Coast Council Transport Portfolio Councillor Rick Baberowski said with the festival site right in the heart of Kings Beach and Caloundra, many festival-goers would most likely be staying within a short distance from the action and can opt to walk, ride or roll on the Coastal Pathway network.
Cycling or rolling to and from the event is encouraged to be a festival favourite with council's free Vark's Valet service for bicycles, scooters, skateboards including e-bikes or e-scooters." Cr Baberowski said.
"Patrons will benefit from express entry, free cloakroom, lucky draw prizes and even a mechanic on site for free bike safety checks thanks to the Think Change program.
"A new option for those further afield is the 'Ride FREE on TransLink Buses using your 'CMF Ticket', introduced this year thanks to Sunshine Coast Council's Think Change program and Translink.
"Providing a FREE public transport option is eco-friendly and will also help reduce vehicle traffic in the area."
On event days, CMF Ticket holders can ride the local Kinetic bus service (formerly Sunbus) for FREE, as well as Qld Rail (conditions apply).
The festival website now features a calculator to help patrons estimate and remove the CO2 emissions from their trip. An initiative of Visit Sunshine Coast who has partnered with Reforest to offer a meaningful program to off-set your travel and contribute to local reforestation projects.
Festival fans should go all-in with a weekend pass or buy day tickets at www.caloundramusicfestival.com before the final ticket release kicks in next week.
The Caloundra Music Festival is an event initiative of Sunshine Coast Council and supported by the Queensland Government through Tourism and Events Queensland and features on the It's Live! in Queensland Events Calendar.
---
This article Caloundra Music Festival transport and sustainability options unpacked has been supplied from the OurSC website and has been published here with permission.