Bankfoot House entertainment
Before the days of multimedia, people made their own entertainment by playing cards, board games, singing, and reading stories
Before the days of multimedia, people made their own entertainment by playing cards, board games, singing, and reading stories.
Singing around the piano was a beloved pastime at Bankfoot House. Music was also popular outside the home with dances held at the local Glass House Mountains Community Hall.
With the invention of the gramophone in the late 19th century, and the radio in the early 20th century, people could listen to music and programs at home.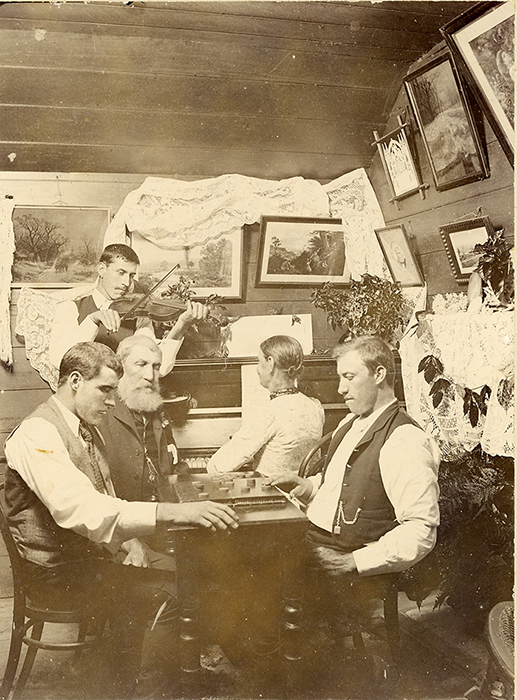 William and Mary Grigor and family in the original Bankfoot House, c1895. Shows Mary playing piano, William and the boys playing a board game - Kenneth on left, William Andrew on right and James playing the violin.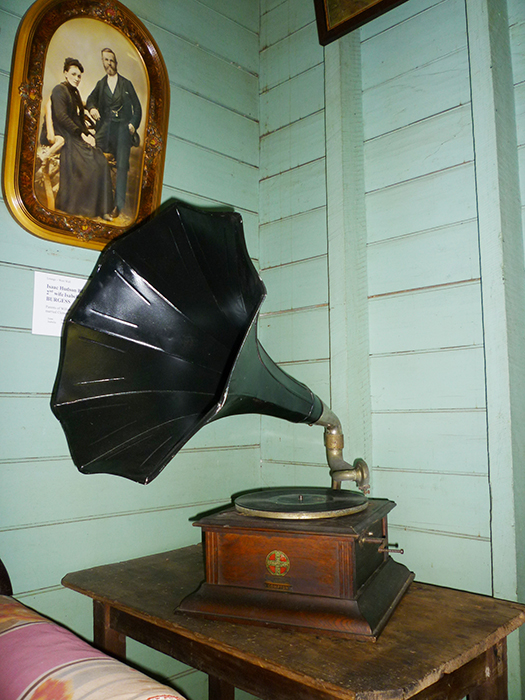 Compton Zonophone Gramophone, c1911. Several Zonophone models were named after castles in the United Kingdom beginning with the letter "C". Compton was a basic model, named after a castle in Devon, and was manufactured between 1909 and 1913. Purchased by William Smith Burgess, this Gramophone was later used by the Ferris family.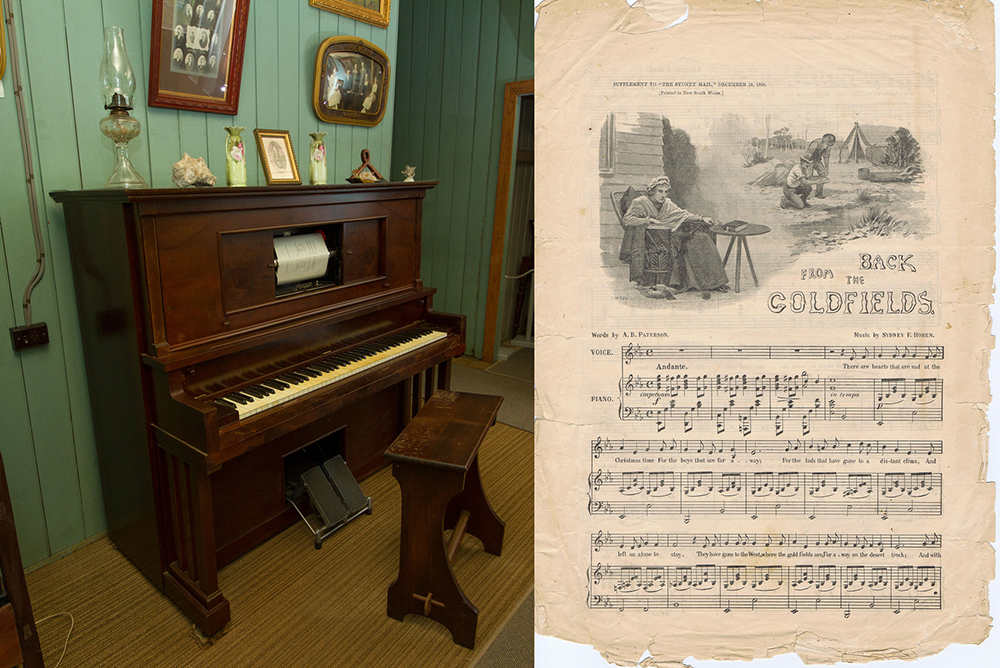 Victor W H Paling & Co Pianola, 1930. Purchased in 1930 by Clementina and William Smith Burgess after the extension of Bankfoot House. The family had previously owned a piano.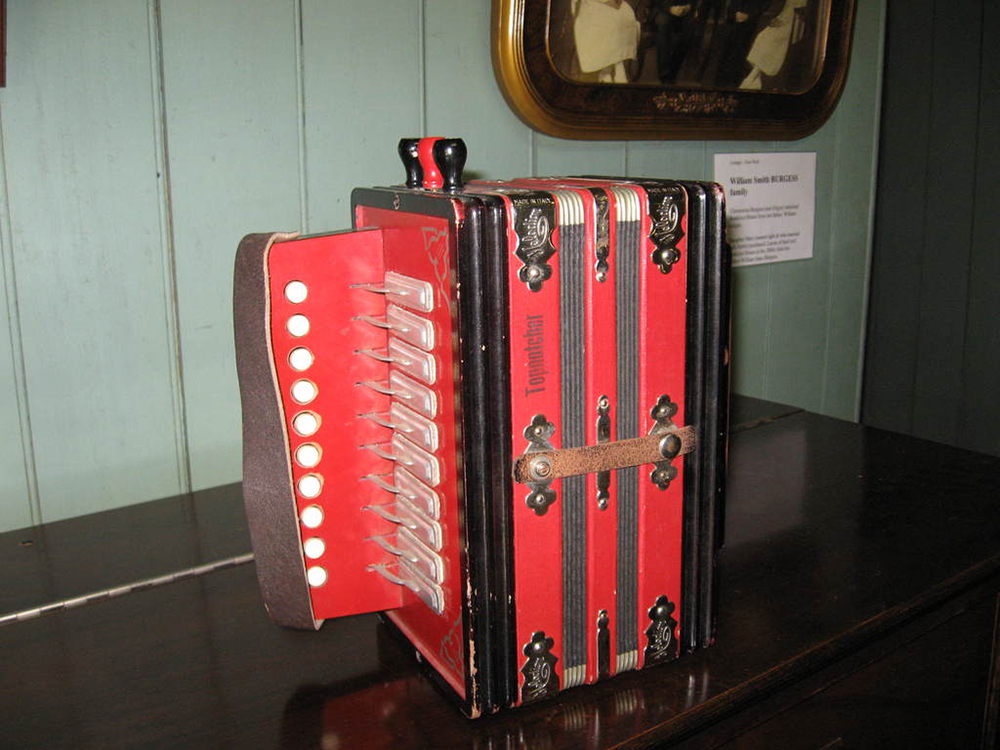 Topnotcher Melodion button accordion, undated. Played by Jack Ferris at local dances.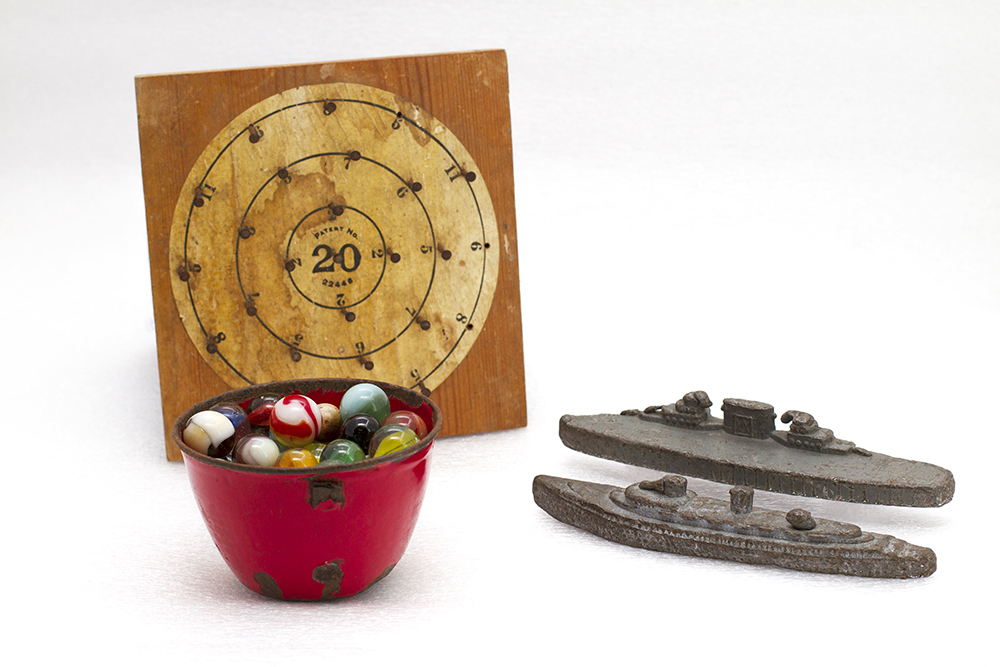 The children at Bankfoot House played with board games and read books and comics. These lead model ships, marbles and Ring Toss game are believed to have belonged to the Burgess Children.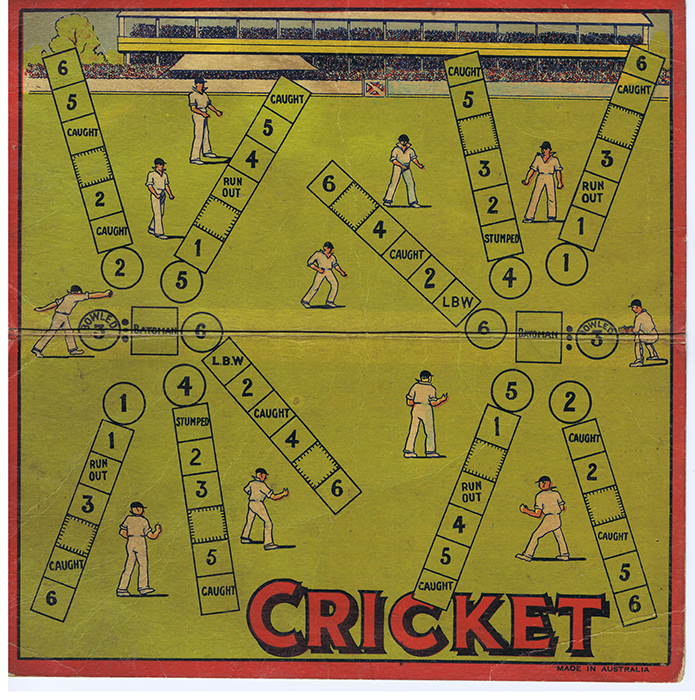 Cricket Board Game. A modernised re-print of a 1913 cricket game.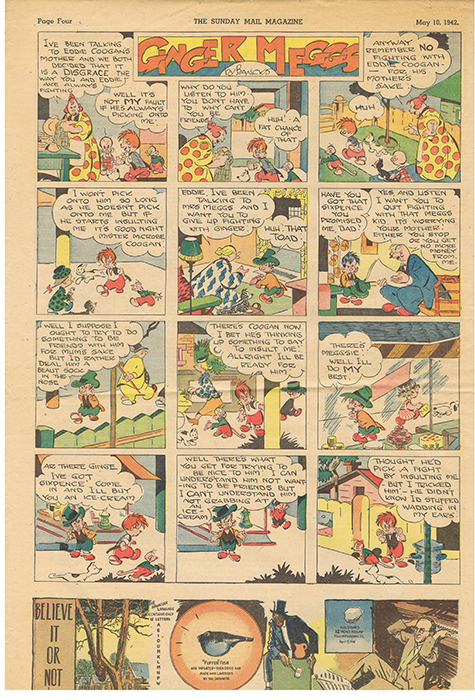 Ginger Meggs comic strip, from the Sunday Mail Magazine May 10, 1942. Created by James 'Jimmy' Bancks in the early 1920s, Ginger Meggs was Australia's longest running comic strip.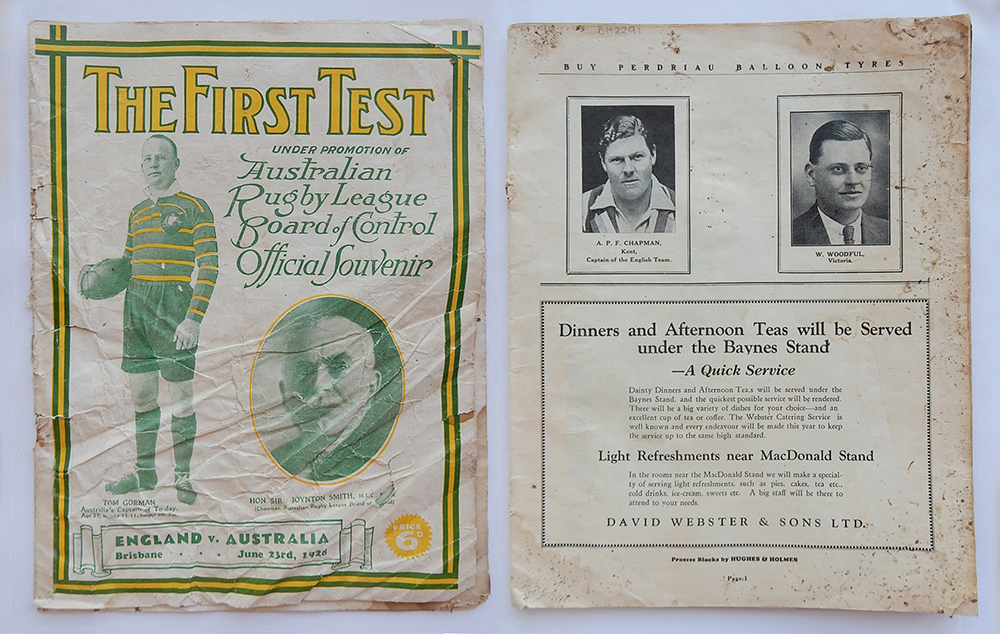 Rugby League Souvenir Program, June 23, 1928 and Cricket Souvenir 1928-29 Program. Sporting prowess has always been part of the Australian identity. Events such as rugby league, cricket and horse racing were enjoyed by the residents of Bankfoot House over the years. The family played cricket and tennis matches here on the grounds.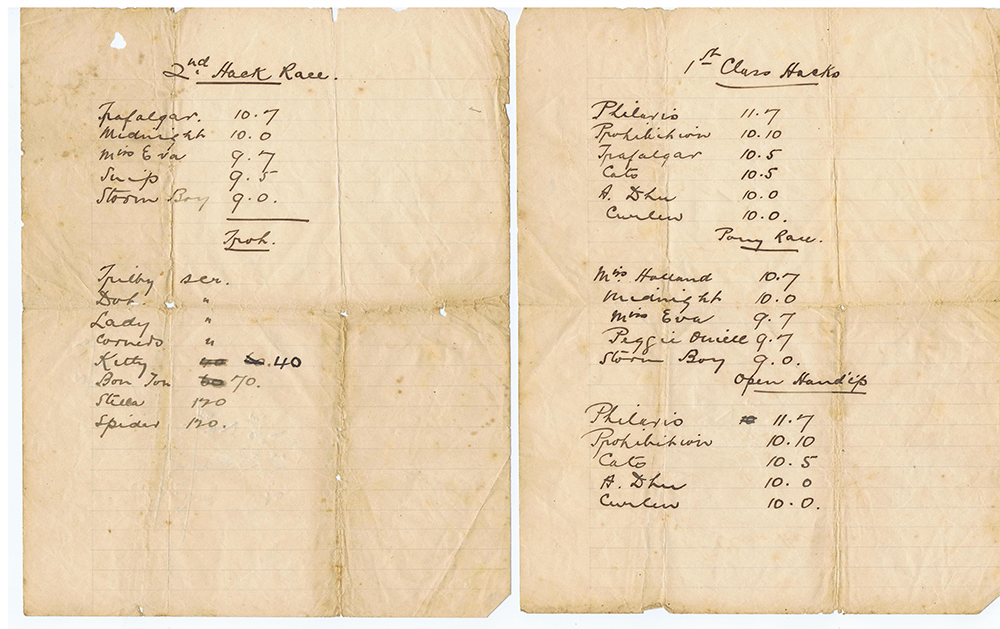 Horse racing was one of the earliest organised sports in Queensland (1843). Horses were the main means of transport for economic, military and recreational purposes, so the government took racing seriously – viewing it not only as a sport but a means to improve breeding. This handwritten document shows betting odds for races.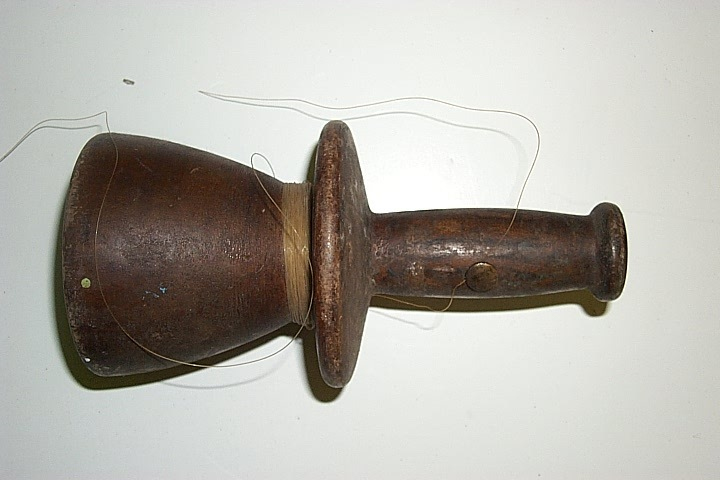 Fishing Reel. This solid wooden hand fishing reel was crafted by Bill Ferris for his father Jack Ferris.